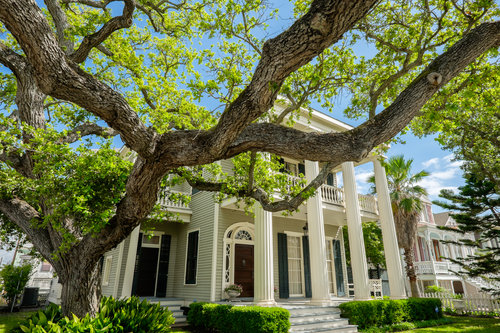 New home sales in Houston grew 12 percent with nearly 1,400 more new home sales closed over the past year, according to the HomesUSA.com New Homes Sales Index.
Houston is the largest new homes market in Texas and the days on market for new homes sold in the city was stable at 134.86 days in April, which shows a steady new homes sales pace.
"The Texas mindset that I love is epitomized by Houston home builders," said Ben Caballero, owner of HomesUSA.com. "Oil prices have contributed to a lessening of demand for new homes, but it is not anything Houston homebuilders can't handle. They are smart and hardy, in addition to being aggressive."
For the second month in a row, the overall pace of new home sales slowed in Texas and the average number of days on market in the four Texas markets – Houston, Dallas-Fort Worth, Austin and San Antonio – increased slightly from 121.87 days in March to 122.61 in April.
The biggest surprise out of the four cities was Austin, which was the only new home sales market to improve in April with the average days on market decreasing from 113.06 in March to 112.87 in April.
Caballero also reports that the average days on market for new homes is around 65 days higher than for existing or pre-owned homes. However, this is due to new homes being listed early while still under construction.
"This early market exposure gives homebuilders the ability to allow buyers the opportunity to customize the home," Caballero said. "Plus, by placing more inventory on the market as soon as it is being built expands the inventory of available homes, and that's especially helpful for buyers in a tight housing market."