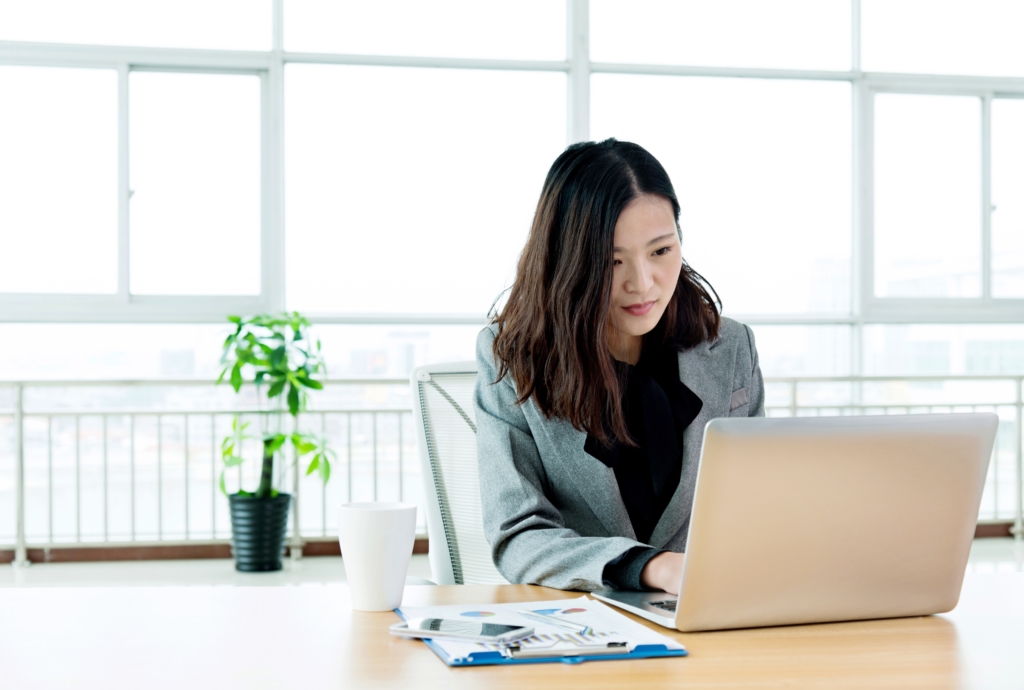 The process of buying a home can be extremely daunting, especially if it's your first time doing it. Recently, Chase Home Lending and Google paired up to figure out how and what people are searching online about homeownership. The companies discovered people are looking up information about first-time buyer mortgages more than ever before.
The ultimate goal of the project, called 'Search for Home Snapshot,' is to make the process easier for those who might feel stuck. The data found that 44 percent of online searches in the mortgage category are for first-time buyers specifically. This number is an 11-percent increase from what it was in 2016.
According to a Chase report, millennials and first-time homebuyers are often the ones who feel the most unsure about how to start the search process in the first place. Thus, it's no surprise these are the groups turning to online search engines the most. Buyers under age 35 also accounted for 16-percent more of Chase's first-time mortgages in 2016 than they did in 2015.
"For many people, the homebuying process is filled with research," Google's Managing Director of Financial Services Suzie Reider said in the report. "For Millennials and first-time homebuyers, we know it's particularly complex and they often turn to Google for answers to their questions about financing, for example."
When it comes to the most important factors of purchasing a home, affordability topped the list for buyers as a whole. The study also discovered buyers in the South looked up more mortgage information this year than any other region of the country, among other key findings.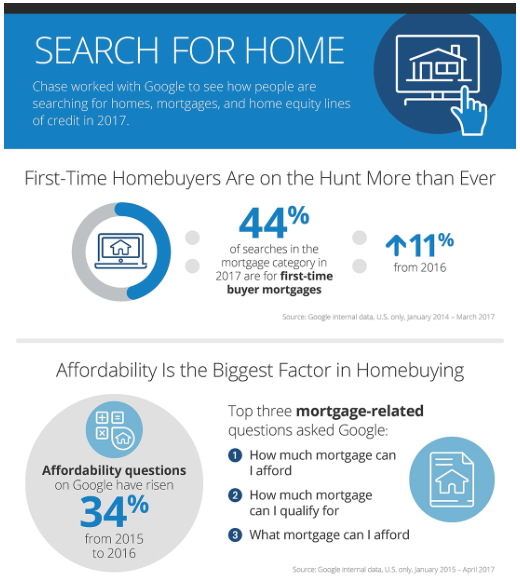 Source: Chase, Google