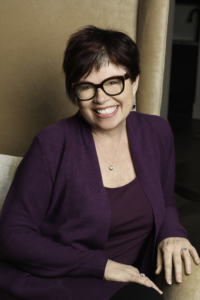 Name: Carlotta Morris
Title: Realtor
Company: Beth Ferester & Company
What was your first job in the realty industry? Selling ranch land in Austin
Where did you grow up? Austin, Texas
Growing up, what did you want to be? A doctor
What do you do to relax when you're stressed? I love to walk, decorate my home and my friends' homes, read, listen to music of every kind!
If you could have lunch with a well-known figure (living or not), who would it be and why? John F. Kennedy – he was unafraid and bold. I would like to ask how he would do it different if he could do it over, get his take on today's political climate, etc.
Where is your favorite place to hang out? Home with family, or at a friend's house
What do you love most about the industry? The opportunity to meet new people and find them exactly what they're looking for.
How do you distinguish yourself from the crowd of agents? I believe I am the best person to help people with their sale or purchase of a home! I give it my all. I love the idea of finding the one home that is nearly perfect or getting the best price for someone who is selling. Its a challenge that I love.
What is the most difficult aspect of your job? It is difficult to tell a seller that they may not get what their home is worth, due to market conditions. Sometimes I have to tell people truths they don't want to hear, about pricing, condition of home, inspection findings, etc.
Where do you go to network and meet new clients? Everywhere! I have met new clients at the grocery store, airport, concert – even at a gas station once.
What has been your greatest accomplishment? My children are my contribution and accomplishment I'm most proud of. In business, a closing where people are smiling and looking forward to getting on with their lives is my reward!
What was the last good movie you saw or book you read? Simple Truths by Jon Hersley and Larry Tongate; Into the Water by Paula Hawkins; Movie: Dunkirk
What is your favorite restaurant? Black Walnut Cafe
Architecturally speaking, what is your favorite building in Houston? Museum of Fine Arts
What kind of car do you drive? '16 BMW GX
Smartphone or paper? Both
What is your favorite city after Houston? Austin TX
In 10 words or less, what is your advice for someone new to the industry? Work hard, train hard, never give up!
What's your favorite real estate iPhone/Android app? HAR.com
Who are your favorite people to follow on Twitter? Real Estate Marketer, House Beautiful, Houzz, Real Estate Law, Real Estate Book, Visit The Woodlands