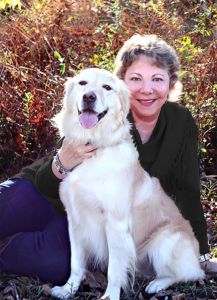 Name: Barb Kelley
Title: Realtor, SRES, CNE, ABR, CHMS
Company: NextHome Realty Center
What was your first job in the realty industry? Realtor
Where did you grow up? Adrian, MI
Growing up, what did you want to be? An attorney
What do you do to relax when you're stressed? Go to our lake house on Lake Palestine. I'm a 'lake girl'!
If you could have lunch with a well-known figure (living or not), who would it be and why? Ronald Reagan. I love what he stood for and his 'why'.
Where is your favorite place to hang out? Other than our lake house, I enjoy the bar at our nearby Outback with my husband.
What do you love most about the industry? Helping seniors sell their homes and transition into the next phase of their lives
How do you distinguish yourself from the crowd of agents? Always learning, providing expertise, top level marketing and through my contributions to my community
What is the most difficult aspect of your job? Keeping abreast of all the regulatory, MLS and technology changes happening so quickly in our industry
Where do you go to network and meet new clients? Various association and organization meetings in my community
What has been your greatest accomplishment? Being awarded the 2015 Realtor of the Year by the Women's Council of Realtors Greater West Houston Chapter
What was the last good movie you saw or book you read? The last movie was Gifted and the last book was Darren Hardy's The Entrepreneur Roller Coaster.
What is your favorite restaurant? Perry's Steakhouse on Cypresswood
Architecturally speaking, what is your favorite building in Houston? The Williams Tower (formerly the Transco Tower). As Executive Assistant to Transco's CEO during the 80's, I was very involved in its development and building.
What kind of car do you drive? Lincoln MKX
What is your favorite city after Houston? Park City, Utah
In 10 words or less, what is your advice for someone new to the industry? Immediately get a CRM, learn it and USE it!
What's your favorite real estate iPhone/Android app? HAR.COM
Who are your favorite people to follow on Twitter? Brad Inman and our local industry leaders.