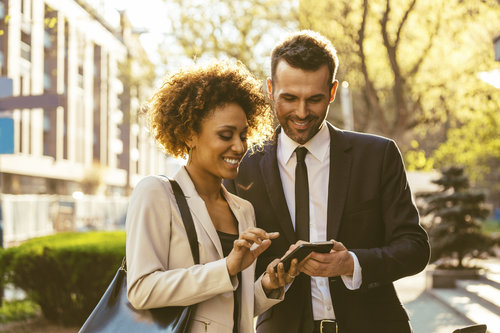 While there might be horror stories of homebuyers and sellers having to deal with difficult or unresponsive agents, Texas residents seem to have the exact opposite experience. According to the 2017 Texas Realtor Satisfaction Index from the Texas Association of Realtors, less than 1 percent of homebuyers and sellers in 2016 rated their Realtor poorly.
The Satisfaction Index is a customer satisfaction and performance evaluation, and this year it compiled responses from nearly 17,000 buyers and sellers about their experiences with the process.
Texas homebuyers and sellers rated their experience of working with a Texas Realtor a 4.91 and 4.87 out of 5.0, respectively, and 98 percent gave a satisfaction rating of "good" or "excellent." Only 1 percent chose "satisfactory" and less than 1 percent selected "poor" or "below expectations."
The main indicator of customer satisfaction was an agent's responsiveness and clear communication. While knowledge of the market and professionalism are important, customers placed more emphasis on clear and timely communication. Factors that had negligible influence on seller satisfaction was the amount of time required to sell a property or whether the seller had purchased another property before selling their own.
"The Texas housing market moves fast, and it's increasingly important for Realtors to be able to operate at the speed of the market," said Vicki Fullerton, chairman of the Texas Association of Realtors. "This means allowing for greater accessibility, setting communication expectations up front with clients and ensuring clear, timely communications so that homebuyers and sellers can feel confident at every step of the process."
Although technology and the internet are having an increasing impact on the real estate market, more than a third of Texas homebuyers and sellers found their agent through a referral. However, repeat business tends to be a key driver for both homebuyers and sellers. The survey found that 80 percent of homebuyers and 81 percent of sellers didn't consider another broker if they had previously dealt with their Realtor.
"Being a Texas Realtor is a very personal, relationship-driven business," said Leslie Rouda Smith, immediate past chairman of the Texas Association of Realtors. "In many cases, we're helping Texans make the biggest and most important purchase they will make in their lifetime. These relationships often go beyond the initial transaction and are far and away the number one way to gain and retain business."

Source: Texas Association of Realtors