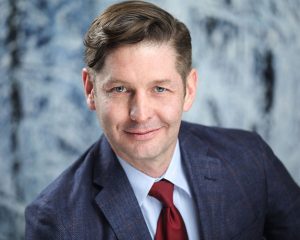 New Jersey city councilman David Donnelly was appointed the director of operations of Big State Home Buyers, a privately-held home-investing and selling specialist in Texas.
Donnelly will work side-by-side with Brian Spitz, founder of Big State Home Buyers, in assisting the company's growth and strategies to create stronger, more systematic processes with the Big State sales team.
"Big State Home Buyers has such a good reputation in Houston, and I am overjoyed to be a member of this exciting team," Donnelly said. "It is my goal to maintain, and continue to improve, the company's reputation with clients and investors through our overall internal and external growth goals."
Donnelly served many roles in the local New Jersey legislator, including Office of the Mayor, Municipal Council for the City of Jersey City and, most recently, the Jersey City Redevelopment Agency. Along with his extensive background in analyzing, interpreting and restructuring policies has given the preparation needed for his operations role at Big State Home Buyers.
"At Big State Home Buyers, we are always looking to grow, expand our team and improve our processes and, in order to properly execute these initiatives, we need a strong, strategic individual behind the implementation," Spitz said. "David is a welcome addition to our team and I am confident his expertise and skills will propel Big State to the next level."