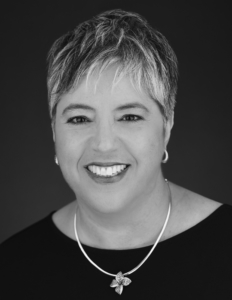 Name: Danielle Gebara
Job Title: Realtor, Broker Associate, Owner of the Gebara Realty Group
Company: Keller Williams Realty Energy Corridor
What was your first job in the realty industry? Realtor. I started as a single agent that developed a small team, which lead me to become a Productivity Coach for Keller Williams for 2 years. Now I am developing a new larger team to go back in production
Where did you grow up? Lebanon during the civil war from 1975 to 1990. I came to the USA for graduate school. Even though I wasn't born in Texas, I came as soon as I could!
Growing up, what did you want to be? Growing up, I wanted to first survive! But if I survived, I wanted to work in something to help people. I see my career with that perspective. A servant's heart always leads in the right direction
What do you do to relax when you're stressed? I disconnect from social media and phone for a few hours. I read, walk, and spend time with my loved ones. Art and crafts, cooking and travel are some of the things I do regularly.
If you could have lunch with a well-known figure (living or not), who would it be and why? The Dalai Lama to learn and receive words of wisdom and advice on inner peace
Where is your favorite place to hang out? Home, where friends come and share a simple meal on the kitchen table.
What do you love most about the industry? I love that it evolves. Technology, trends etc. And I also love the variety of wonderful people one meets. No two transactions are similar, and the Realtor and servicing community is very eclectic, rich and colorful. I also love that the sky is the limit when it comes to income. One can make as much as one wants!
How do you distinguish yourself from the crowd of agents? After succeeding for 13 years in home sales, I took a step back from production and became a RE productivity coach for my company for 2 years. It allowed me to grow tremendously into a better person and a better Realtor. Now that I am redeveloping my large team and coming back to production, my vision and experiences have grown to a higher level, and that translates into my success with my clients. I also rock my salt and pepper hair! People now recognize me from my black and white picture with THE hair.
What is the most difficult aspect of your job? Time is a finite element in our life. Leveraging is important. Yet it is difficult to trust the talent you hire until you are absolutely sure they will do as good a job.
Where do you go to network and meet new clients? Daily life brings huge opportunity to meet new people. For me, it is not about a few events with massive number of people. It is more a consistent DAILY effort of purposefully meeting new people.
What has been your greatest accomplishment? In my personnel life : My 27 years of marriage, and my two beautiful, successful, happy, young adult children! In my career: The positive impact I have on my clients, and my colleagues, while making a good living.
What was the last good movie you saw or book you read? In the last two months as I transitioned again from coaching to production, I decided to re-read John Maxwell's book, "Your road map for success, You CAN get there from here." It does light one's fire.
What is your favorite restaurant? The one that has what I am craving at that moment. My curves prove it.
Architecturally speaking, what is your favorite building in Houston? The Hines Water wall! It is lit at night and a good place to go for a stroll. I wish they would leave it open after nine pm.
What kind of car do you drive? For my daily life: A fully loaded Toyota Highlander. But for fun: a BMW M6 convertible. AMAZING car! Just driving it gives me goose bumps!
Smartphone or paper? Both, just to make sure.
What is your favorite city after Houston? Sedona for its beauty. It stole my heart. Los Angeles for its possibilities and opportunities. Vienna, Austria on the international level, for its history, venues, parks and food!
In 10 words or less, what is your advice for someone new to the industry? Do not reinvent the wheel. Take the wheel and enhance it your way.
What's your favorite real estate iPhone/Android app? I like Open House pro for open house management. I LOVE dot loop for transaction management And I heavily use two apps from my Brokerage. One is a branded app that I share with clients so they can share with me properties they want more information on, and the other one is Profit Dash, to manage expenses , income etc. for my business.
Who are your favorite people to follow on Twitter? I am not a follower. I lead. Twitter is not really my cup of tea.