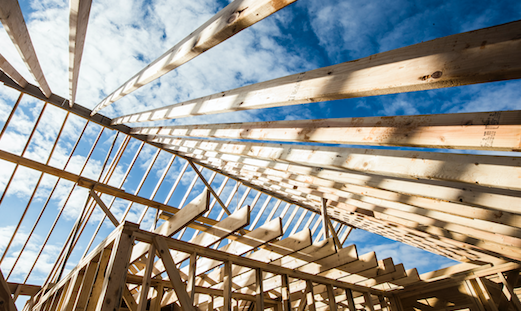 While the price of building a new home may be more than the cost to buy a pre-owned one, building a home allows buyers to design the home with the features they want. According to a Trulia study, 41 percent of Americans would rather build a new home than purchase an existing one.
A survey from the National Association of Home Builders found that the average price for a single-family home after financing fees, expenses, construction, marketing, sales and commission was $427,892 in 2017. But factoring out secondary fees, the NAHB pegged the average total cost of construction at $237,760.
The NAHB Construction Cost Survey used responses from more than 4,200 home builders and estimated the average cost for a single-family home on a lot of 11,186 square feet with a completed house of 2,776 square feet.
Most money is spent on interior work. Of the $237,760 spent, interior completion makes up $67,939 of the cost. Interior finishes include features like appliances, insulation and lighting. Other factors of construction costs include $41,123 for framing, $33,066 for exterior finishes and $32,746 for major utility systems.
After using the survey results to create a graphic that broke down the construction costs for a new home, Fixr shared some ways to save on costs. Fixr found that the best way to spend the least is to cut back on the biggest expenses. It's better to save money on an expensive item or feature rather than a cheaper one. It's also important to watch for long term savings. For example, within the interior completion category, builders should consider using energy efficient appliances. They may cost more up front, but they can save a homeowner more in the long run.