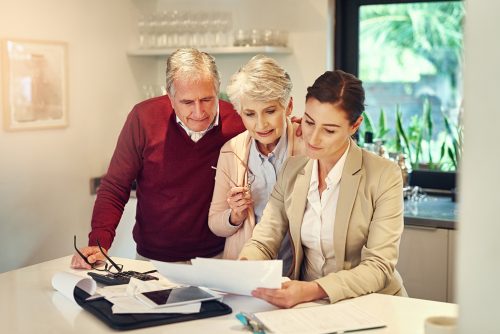 Builders continue to show confidence in the 55+ housing market as the second quarter index increases to 67, one point up from last quarter.
According to survey results, the National Association of Home Builders (NAHB) 55+ Housing Market Index (HMI) has risen into positive territory over the last few quarters, and builders continue to see demand for single-family homes and multifamily condominiums from 55+ buyers.
The 55+ HMI is measured through surveys measuring builder sentiment on current sales, prospective buyer traffic and anticipated six-month sales. Compared to last quarter, present sales of single-family homes rose three points to 73, but the index dropped three points in anticipated six-month sales and four points in prospective traffic.
Multifamily condo index saw drops across the board, with an overall seven point fall compared to last quarter. Prospective buyer traffic saw the largest drop with an 11 point dip.
The only index showing increased builder confidence in every field is the 55+ multifamily rental market Index. Present production rose 6 points to 65 and expected six-month demand rose seven points to 75.
Confidence may overall be positive, but builders still seem concerned about supply costs satisfying a growing demand.
"Strong economic growth and rising home owner wealth are allowing consumers to sell their current homes and buy or rent homes in 55+ communities," said NAHB Chief Economist Robert Dietz. "However, builders need to manage rising building material costs, especially for lumber, in order to continue providing housing at competitive prices."