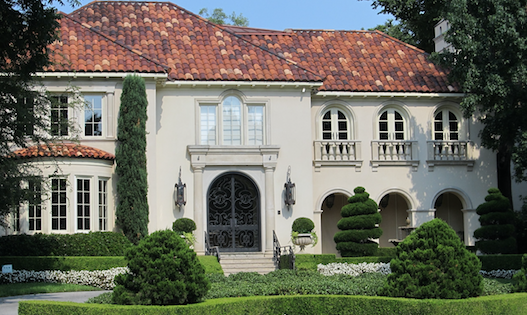 Houston topped LendingTree's list of largest homes in the country. The website looked at home sizes in 45 markets across the country and Houston was ranked first with a median size of 1,952 square feet. Dallas-Fort Worth came in at No. 4 and Austin was close behind at No. 5 with a median 1,862 square feet and 1,861 square feet, respectively.
"The Census Bureau reports that the median size of new homes completed in the second quarter was 2,412 square feet," Tendayi Kapfidze, chief economist at LendingTree, said in a statement. "Home sizes have leveled off the past few years from a peak of 2,488 square feet in the third quarter of 2015, though home sizes are generally larger today than they were for previous generations."
In other real estate news:
The Katy Independent School District has reportedly purchased an 157-acre tract of land at the southeast corner of Katy Hockley Road and Longenbaugh Road. "Katy's fast-growing population and school district, which are outpacing other markets around the state in terms of growth, made this a strong sale for the buyer," Jim McAlister IV, president and CEO of McAlister Real Estate as well as Rockspring Capital, said in the release. As of March, the land is planned to be used for both a high school and a junior high.
An automation company plans on building the largest automated parking garage in the United States in Houston. The garage will be part of the mixed-use development Railway Heights near Memorial Park. It allows drivers to drop off their cars and robots will park their cars for them. U-tron, the automated parking division of Unitronics, is behind this construction and also plans on building a garage on White Oak Drive in the Heights, which will store around 200 cars. "The idea behind this is a valet experience without the valet," Yair Goldberg, executive vice president of sales and marketing for Unitronics, said to the Houston Chronicle. "The only interface the driver has with the system is through the entry compartment, which is the size of a two-car garage."
Lennar is adding a line of bungalow home options to its master-planned community Woodforest in Montgomery, Texas. The single-story homes will be priced from the $200,000s and feature gabled, low-pitch roofs, front porches and open floor plan. There will be six plans available with up to four bedrooms and 1,664 feet, plus a two-car garage. The homes will also include a home automation package that allows buyers to control their lights, front door locks and thermostat via voice activation.