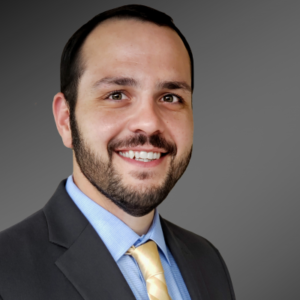 Name: Frank Crianza
Job Title: Real Estate Specialist
Company: Keller Williams Metropolitan
What was your first job in the realty industry? I dove head first into the industry as a real estate sales agent
Where did you grow up? I am a Baytown native, born and raised!
Growing up, what did you want to be? From a young age, I "knew" I wanted to be a billionaire. Perspectives change, but the dream is still there!
What do you do to relax when you're stressed? To me, nothing relieves my stress more than spending time with my dogs. I have five rescues, and they are my world.
If you could have lunch with a well-known figure (living or not), who would it be and why? There are so many brains I'd love to pick over a cup of coffee, but I think Gary Keller stands out most to me right now. The empire that he has managed to build while still staying true to the values he started with is inspiring.
Where is your favorite place to hang out? My favorite place to hang out, honestly, is anywhere I can spend time with my amazing wife. Our schedules can be very conflicting, so when we have time to put the work day behind us, we take advantage of it and spend the time together. The actual place is irrelevant.
What do you love most about the industry? Meeting new people and actually being able to help others with my knowledge and understanding of the local market.
How do you distinguish yourself from the crowd of agents? I don't actively search for ways to distinguish myself from the rest of the crowd. With me, what you see is what you get. I think that mentality sets me apart from a lot of other agents.
What is the most difficult aspect of your job? Staying organized and managing my schedule! It can be done, but it's not easy!
Where do you go to network and meet new clients? I volunteer for two local charities, and the connections I've made through my volunteer work are among the most meaningful.
What has been your greatest accomplishment? I spent just under 2 years in Iraq, providing logistical support for our military. It was one of the most rewarding experiences in my life.
What was the last good movie you saw or book you read? I'm a sci-fi/superhero fan. I can binge anything Marvel!
What is your favorite restaurant? I'm so sad it's not around anymore, but Trevisio in the Med Center was our favorite date night for my wife and I.
Architecturally speaking, what is your favorite building in Houston? Hands down, Annunciation Catholic Church. It is such a beautiful church, and it is where I decided to marry the love of my life!
What kind of car do you drive? 2017 F-150 XLT EcoBoost 4×4 Sport! I love my truck!
Smartphone or paper? Smartphone
What is your favorite city after Houston? Broaddus, Texas. I know, it's not glitzy or glamorous, but my family has lakefront property on Rayburn and there is nothing like taking a weekend trip up to the lake and forgetting about the stress of everyday life. Peace and quiet is empowering!
In 10 words or less, what is your advice for someone new to the industry? Do not give up, give it your all!
Who are your favorite people to follow on Twitter? I'm not very big on Twitter, I'm more of a Facebook guy. I've been following a lot of motivational speakers and coaches lately. If I had to pick only one that I really enjoy following, I would have to say Joshua Smith is who I find myself reading/listening to most right now.
---
Want to be featured in our Agent Snapshot? Click here and complete this survey. Agent Snapshots are published on our website and shared in our newsletter and social media feeds.