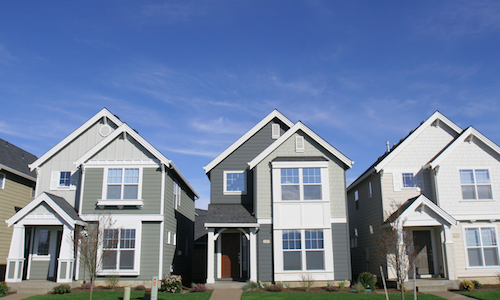 A new report by Corelogic outlines a lag the Houston area faces in home equity gains relative to many other large U.S. cities. The report shows that the average home gained about $6,600 from the third quarter of 2017 till the same time this year—about two thirds the national average of $12,400. The report looked at a total of 12 cities, and Houston ranked dead last in home equity gains.
It's worth noting that metro Houston's median home price is quite low—especially for such a large and economically strong city. The Houston area's median home price was $170,000 as of this March, according to numbers from economic data firm Kiplinger. To give that some context, that's less than half that of metro Boston and less than a third of metro Los Angeles. Equity gains may be less in Houston than in other major cities, but often, so are things like monthly down payments and mortgage payments.
"On average, homeowners saw their home equity increase again this quarter but not nearly as much as in previous quarters," CoreLogic chief economist Frank Nothaft said in the report.
Nationally, homesowners' stakes in their homes rose by an average of $12,400 in the third quarter over a year earlier. By contrast, in the second quarter, national average yearly gain was more than $1,600.
In other real estate news:
The area around U.S. 90 and Beltway 8 in Missouri City is about to see some major new development, The Houston Chronicle reports. A 97-acre parcel near the busy crossroads will include 1.7 million square feet of industrial space to be developed by Chicago-based Logistics Property Company.
A 40-acre site near where Grand Parkway meets FM 1405 in Baytown has been bought by industrial developer Avera, with plans to build up to 2.3 million square feet of space onsite. The Houston Chronicle reports that the developer plans to break ground in the second quarter of 2019.