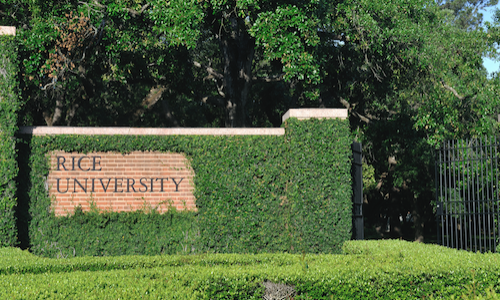 Rice University plans to fully gut and rechristen the 270,000 square foot historic Sears building on Main Street in May and rename the property The Ion. The renovated building will host programming events, demonstrations and educational events, with restaurants and entertainment venues added.
The Rice Management Co., the company put in place by the University to manage the project, plans for The Ion to be the first development in its broader innovation district located on 16 acres in Midtown, which will include commercial development, housing and public areas.
"I gleefully applaud this next giant step in the creation of an innovation hub that will take Houston closer to becoming a world leader in data science and digital technologies," said Mayor Sylvester Turner.
Other institutions in the area such as The University of Houston, Houston Community College, Texas Southern University, and many others will also provide academic programming at the new facility. Station Houston will oversee the public programming that will include educational classes, conferences, job training, and industry lectures.
Houston-based developer Hines has requested variances from the Houston planning commission for a 5-acre plot off West 34th Street near Alba, adjacent to the neighborhoods of Garden Oaks and Oak Forest. Plans include a mid-rise apartment building at 1005 West 34th St. with an attached parking garage. The 34th Street project is one among many Hines is developing in the area.
Residential construction projects accelerated the Houston area's construction starts in 2018. While nonresidential developments were down by 7 percent since 2017, going from $9.2 billion to $8.6 billion, residential projects increased by 25 percent to $11.3 billion in 2018. The rate of residential construction in Houston has also risen to $2.8 billion, a 17.7 percent increase, while nonresidential development fell 12.1 percent to $3.3 billion.