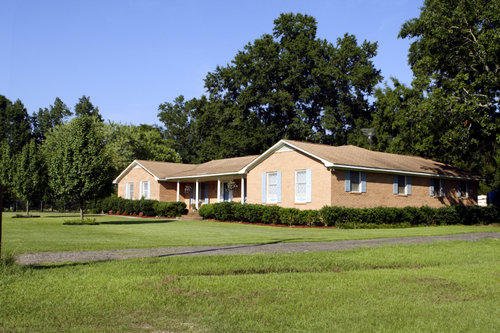 One of the most widely cited barometers of the U.S. housing market showed home price growth continuing a downward trend at the close of 2018, an positive sign for buyers.
The S&P CoreLogic Case-Shiller Home Price Index registered a 4.18 percent increase in home prices for the 12 months ending Dec. 31. That means that while most U.S. homeowners have seen the value of their homes steadily increase over the last year, the rate of growth has declined for nine consecutive months, as measured by the Case-Shiller index. Home prices in the 20 major markets the index studies haven't grown at such a slow pace since Nov. 2014. The version of the index that covers the entire U.S. also fell from the previous month to an annual rate of 4.7 percent, the lowest that figure has been since Aug. 2015.
The primary culprits behind this slower price growth — according to CoreLogic's deputy chief economist, Ralph McLaughlin — are interest rates and inventory growth.
"First, mortgage rates hit near-term highs back in November, which likely limited homebuyers' borrowing power for home purchases that closed in December," McLaughlin said in a Feb. 26 analysis. "Second, inventory is finally rising after sinking to historic lows last year, which is helping ease what has been a fiercely competitive market over the past few years. As a result, we expect January's S&P CoreLogic Case-Shiller National Home Price Index to slow to under 5 percent growth year-over-year."
Nationally, home prices ended 2018 about 11 percent above the high-water mark seen prior to the housing crisis. But even with the recent deceleration in price gains, according to S&P Dow Jones Indices Managing Director David Blitzer, "home prices continue to outpace wage gains of 3.5 percent to 4 percent, and inflation of about 2 percent."
This latest report from Case-Shiller solidifies the view that the housing market is near a tipping point early in the new year, with many economists favoring the upside.
"Slower price appreciation coupled with lower mortgage rates in 2019 should help homebuyers who haven't been priced out of the market," said Danielle Hale, chief economist at Realtor.com. "While 2018 started with a real estate frenzy and ended with a fizzle, we could see 2019's slow beginning start to pick up later in the year."