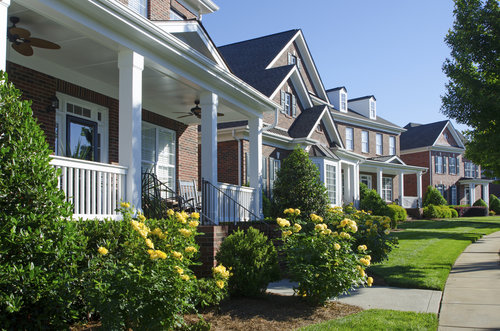 After the release of the Case-Shiller Index and the National Association of Realtors' Pending Home Sales report, it seems like the spring market is finally ready to take off.
The CoreLogic Case-Shiller Index reported a four percent annual gain in its price index for the month of February, which was down from 4.2 percent in January. This was consistent across the report's 10-city list, down to 2.6 percent from 3.1 percent the month prior. The 20-city composite showed a three percent year-over-year gain, down from 3.5 percent in the month prior. Overall, this marked the slowest pace of annual growth since September 2012, which may be a good sign for buyers entering the market this spring.
Indeed, NAR's Pending Home Sales report revealed those buyers may already be on their way in. The association found a 3.8 percent increase in home contracts signed between February and March. Although this is a 1.2 percent decrease from the same time last year, the number of contracts signed in March, 105.8, shows a significant and consistent uptick over the last few months.
Using these two sets of data, the market's outlook for the next few months seems to be good, since pending home sales have been increasing and home prices have been decreasing.
NAR Chief Economist Lawrence Yun is optimistic about the coming months. "We are seeing a positive sentiment from consumers about home buying, as mortgage applications have been steadily increasing and mortgage rates are extremely favorable," he said in a release accompanying the report.
Yun also noted a "pent-up demand in the market" due to increased household formation. "In the year 2000, we had 5 million home sales. Today, we are close to that same number, but there are 50 million more people in the country," he said. "We should see a better performing market in the coming quarters and years."