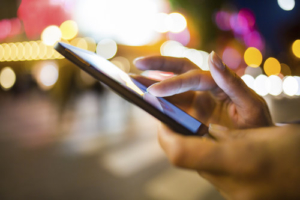 A new company is opening up shop in Houston and other Texas cities to sell homes, joining an influx of companies using technology to shoot holes in the traditional agent commission business model.
Colorado-based Blue Match says it provides commission-free MLS listings, document management and access to an agent via chat and email with the ability to cancel the listing any time. It also provides assistance with the title and remote closing, all according to its website.
The site features a head-to-head comparison between Blue Match, selling with an agent and selling on one's own.
The company was started in 2015 by Jonathan Dobbertin, a long time technology entrepreneur who teamed up with Solomon Geigle, a long-time real estate professional.
Its goal to "disrupt old-fashioned methods in real estate," is the calling card of such companies. The company announced its presence in Georgia three months ago and this month in Texas with a strong focus on Austin, Dallas, Houston, and San Antonio, according to a press release.
Dobbertin said he was inspired to start the company when he became frustrated with the traditional home buying process.
The company serves customers in Colorado, Washington, Minnesota, Georgia, and Florida and calls itself "the world's first automated virtual Real Estate Agent,"
A quick check on Yelp indicates a majority of five-star reviews in Colorado saying "it's not too good to be true" with praise for excellent service, pricing, and follow-through. But there was a cautionary tale in Denver warning of limited listings, poor communication and not being good for homes at all price points.
BlueMatch said it gives clients, "the power of an agent at a for-sale-by-owner price." Clients can also customize with a "top agent for just $1,495" according to the company's website.