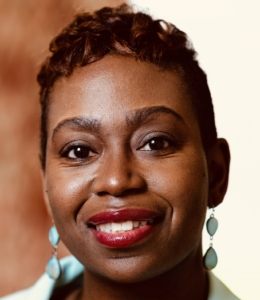 Name: Rasha Musgrove
Title: Realtor
Company: Real Broker
What was your first job in the industry? Realtor with Keller Williams
Where did you grow up? Chicago, Atlanta, DC area
Growing up, what did you want to be? A doctor
What do you do to relax when you're stressed? Listen and sing along with music
If you could have lunch with a well-known figure (living or not), who would it be and why? Oprah Winfrey
Where is your favorite place to hang out? My house
What do you love most about the industry? Being able to help people achieve their dreams of home ownership.
How do you distinguish yourself from the crowd of agents? Listen to what clients say and what they don't say. I practice patience, it's definitely a trait that will take you far in this industry. Being knowledgeable is also key.
What is the most difficult aspect of your job? Not being able to help everyone, and realizing when you must part ways professionally with someone.
Where do you go to network and meet new clients? I go to Realtor networking events. I also go to Grand Openings of New Communities around Houston, I have met new clients there.
What has been your greatest accomplishment? Getting my Real Estate license and seeing this business through the ups and downs.
What was the last good movie you saw or book you read? "A Dogs Journey"
What is your favorite restaurant? Perry's Steakhouse
Architecturally speaking, what is your favorite building in Houston? The Water WallWhat kind of car do you drive? Nissan Pathfinder
Smartphone or paper? Both
What is your favorite city after Houston? New York City
In 10 words or less, what is your advice for someone new to the industry? Be resilient
What's your favorite real estate iPhone/Android app? HAR app
Who are your favorite people to follow on Twitter? Ed Mylett, Joel Osteen