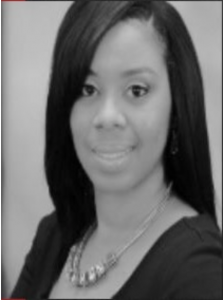 Name: Robin Meachum
Title: Realtor and Productivity Coaching Assistant
Company: Keller Williams Professionals
What was your first job in the industry? Marketing Assistant for a Commercial Real Estate Company.
Where did you grow up? Houston, TX
Growing up, what did you want to be? Radiologist
What do you do to relax when you're stressed? Shop, sleep, watch a good Lifetime movie.
If you could have lunch with a well-known figure (living or not), who would it be and why? Jesus. To thank him and also make sure I'm on the right track.
Where is your favorite place to hang out? Home, Restaurant with great food!
What do you love most about the industry? Helping clients with the sell, purchase or lease of homes they love.
How do you distinguish yourself from the crowd of agents? I'm always learning and putting what I learn in action. I take time to listen to my clients wants and needs, while also being honest with them.
What is the most difficult aspect of your job? Not being able to help everyone due to different reasons.
Where do you go to network and meet new clients? I host open houses often, I attend Builder Networking Events, Vendor Events, Door Knocking, Kids School functions…
What has been your greatest accomplishment? The ability to assist other agents and see them excited when preparing for an appointment.
What was the last good movie you saw or book you read? Movie: Spider-Man Far From Home, Book: "I Declare War" by Levi Lusko.
What is your favorite restaurant? Cheesecake Factory
Architecturally speaking, what is your favorite building in Houston? Co-Cathedral
What kind of car do you drive? Cadillac SRX
Smartphone or paper? I use both!
What is your favorite city after Houston? Austin!!!
In 10 words or less, what is your advice for someone new to the industry? Work Hard, Be Consistent, Don't Give Up, Never Stop Learning
What's your favorite real estate iPhone/Android app? Kelle
Who are your favorite people to follow on Twitter? I don't tweet much…
Want to be featured in our Agent Snapshot? Click here and complete this survey. Agent Snapshots are published on our website and shared in our newsletter and social media feeds.