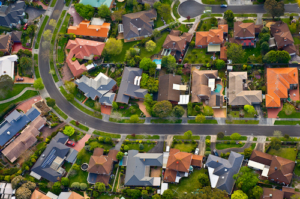 A constellation of factors point to a possible recession in the coming months or years, but the housing market will be neither the cause of it, nor the hardest-hit part of the economy.
That was the take-home message in a webinar presentation on the health of the economy and the housing market by Metrostudy Chief Economist Mark Boud on August 13.
Boud was careful to emphasize the differences in the makeup of the housing market and larger economy in 2019 as compared to 2008, when the last recession began. Oversupply in the housing market came together with loose lending standards to help create a situation in which housing was a leading element in a larger economic malaise and, ultimately, a deep recession.
These days, things look very different, Boud said. For one thing, undersupply of inventory is a big feature of today's housing market, and demand is largely not being met both because costs to build more housing are often prohibitively high, and because many would-be sellers, like older homeowners and move-up buyers, are either aging in place or holding onto low mortgage rates and are loathe to sell.
"Demand is high, and what this means is that prices probably won't go down much [as they did during the last recession]," Boud said.
Boud described most U.S. markets as "top-heavy"—busy and well-supplied at the higher price points, but severely lacking in supply that's affordable for first-time and lower-income homebuyers. Developers able to build homes that are affordable to these demographics, Boud said, will likely do well even through a recession.
Slowing job growth and concerns about a worsening global trade war are among the reasons cited by Boud for an economic slowdown on the horizon. Additionally, the yield curve, or the difference between yields on U.S. treasury bonds at different maturities, is inching very close to an inversion, meaning investors will get better rates of return for shorter-term bonds than for longer-term ones. What does this have to do with the housing market? Not a lot, by itself. But this phenomenon has preceded the last several recessions, and is considered by economists to be among the best indicators that a recession is in the offing—though exactly how soon it will arrive can't be reliably predicted.
Boud said he expects many housing markets on the West Coast and in certain interior cities to begin to cool in the coming months as demand weakens and more affordable alternatives attract a share of would-be buyers. Boud also cautioned that years of prosperity and steady population growth in Texas could become unsustainable in the coming years, though he did not single out Houston or any other Texas market as uniquely at risk for a housing slowdown.