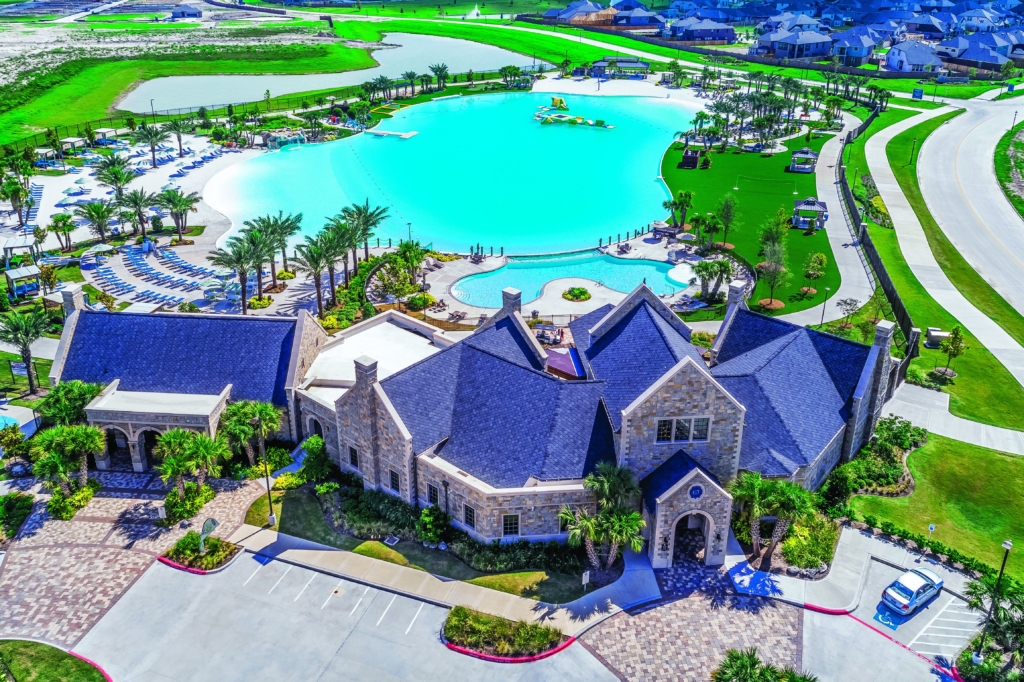 Residents of Sierra Vista, an 850-acre development opened in 2018, will soon count a 4-acre lagoon among their amenities.
Anchoring a 29-acre amenity village, the lagoon will be surround by white sand beaches, a "celebration lawn," restaurant and snack bar, grotto, splash pad, kids' cove, swim-up bar, paddle board and kayak launch and musical performance stage.
"We envision this to be a luxurious beach destination for those seeking a beach experience closer to home," said Uri Man, president of The Lagoon Development Company, a partner with Land Tejas. "It will also elevate the lifestyle for our Sierra Vista residents who will be able to enjoy what is becoming a hallmark amenity for Land Tejas communities."
Land Tejas opened Texas' first Crystal Lagoons amenity in master planned community Balmoral. The 2-acre Balmoral lagoon anchors the community's Amenity Village, which was awarded Recreation Center of the Year in the 2019 Houston's Best PRISM Awards hosted by the Greater Houston Builders Association. A second Crystal Lagoon is set to open in MPC Lago Mar in early 2020.
Construction of the Sierra Vista lagoon should begin in early 2020 with a tentative opening date in 2021. Like the other Land Tejas lagoons, the Sierra Vista amenity will employ environmentally friendly technology that will allow it to maintain its turquoise waters with 100 times fewer chemicals and 50 times less energy than a traditional pool.