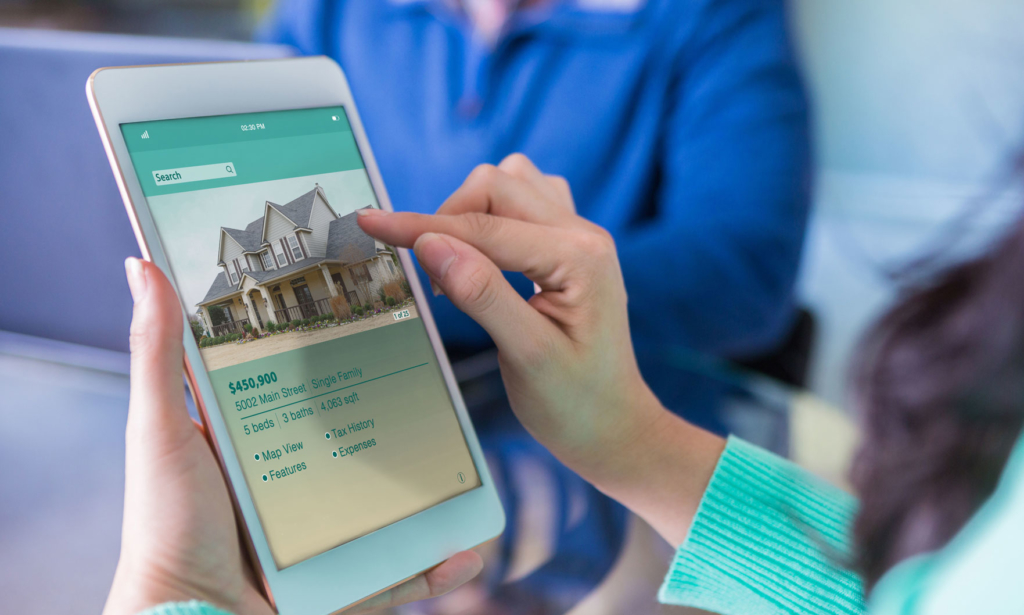 Not too long ago, iBuyers seemed to be one of the biggest threats facing Realtors and traditional brokerages. Using advanced algorithms to determine value, brands like Opendoor, Offerpad, Zillow Offers and Redfin were able to buy homes directly from homeowners, offering them instant cash in a matter of days.
Not surprisingly, that kind of instant gratification was appealing to many sellers and allowed iBuyers to gain traction – and market share – in many parts of the country.
But that was then, and this is now.
Coronavirus shelter-in-place orders, travel restrictions and market uncertainty have led to plummeting real estate transactions in the U.S., with industry experts predicting a shutdown in activity by up to 90 percent.
While the iBuyer model was designed to counteract market corrections, it was not designed to withstand or understand the disruption caused by a pandemic. Ironically, at a time when many potential sellers might want and need the instant cash that an iBuyer model can offer, many iBuyers are throwing in the towel, at least temporarily.
On March 18, Redfin announced it was temporarily suspending its iBuying program, RedfinNow, as its algorithms were having trouble pricing homes. "From the beginning – repeatedly, insistently and despite growth pressure from all sides –Redfin has said that we aspire to be the most disciplined iBuyer," said Redfin CEO Glenn Kelman in a statement. "Nothing has changed about this position. We remain as committed as ever to giving homeowners the option of an instant offer, but only when we can know what a fair price for an offer would be."
On its website, Offerpad cited local municipality rules as its reason for suspending offers to sellers. "Due to health concerns for customers and employees, and to ensure we are complying with proper local municipalities, protocols and CDC requirement related to COVID-19, we are not currently sending offers to new sellers directly," read the statement. "Interested sellers can still request an offer, which will be delivered when we resume our core business of instant offers."
Yesterday, Opendoor, which has no other sources of revenue besides iBuying, announced that it, too, would be temporarily pausing offers. "Though major parts of our experience are virtual and self-service, there are still elements that require real-world interaction from our teammates, including home assessments and home repairs," said Opendoor CEO Eric Wu in a blogpost on the company's website. "Thus, we made the decision last week to prioritize the safety of our customers and teammates by temporarily pausing new offers."
Opendoor's announcement came on the heels of Zillow's March 20th announcement that it, too, had paused all home-buying activity through its iBuying service, Zillow Offers. "Our top priority is ensuring the safety and health of our employees, customers and partners," Zillow CEO Rich Barton said in a statement. "Given the concerns for public safety and rapid developments by governments that restrict local real estate activities, we determined it was prudent to pause our home buying to preserve our capital."
It was an interesting choice of words, given that even before COVID-19 wreaked its havoc on the market, Zillow was losing money on its iBuying transactions, posting a $100 million net loss in Q4 2019 and a $312 million net loss in 2019.
It's been a dirty little secret of modern capitalism that many of the world's most valuable tech startups have never been profitable and have raised billions from investors while still losing money every year.
That might have worked in the pre-coronavirus economy, but today, unprofitable iBuying programs like Zillow Offers find themselves in a bit of a predicament. As millions of Americans face job losses, how do they offload the thousands of homes they still have on their balance sheets? As of March 19, Zillow had an inventory of 1,860 homes.
Industry experts say it could take up to six months, maybe longer, before real estate transaction volumes return to normal levels, so it may be a while before iBuyers are able to recoup their investments, at least partially.
That said, iBuyers that are able to weather the storm may be well-positioned to serve consumers who have been forever changed by the pandemic. Experts say social distancing measures will likely lead to long-term changes in consumer behavior, as they find that things they once did in-person can now be just as easily done online.
On the other hand, consumers may well remember that just when they needed the certainty of an iBuyer, they got crickets instead.