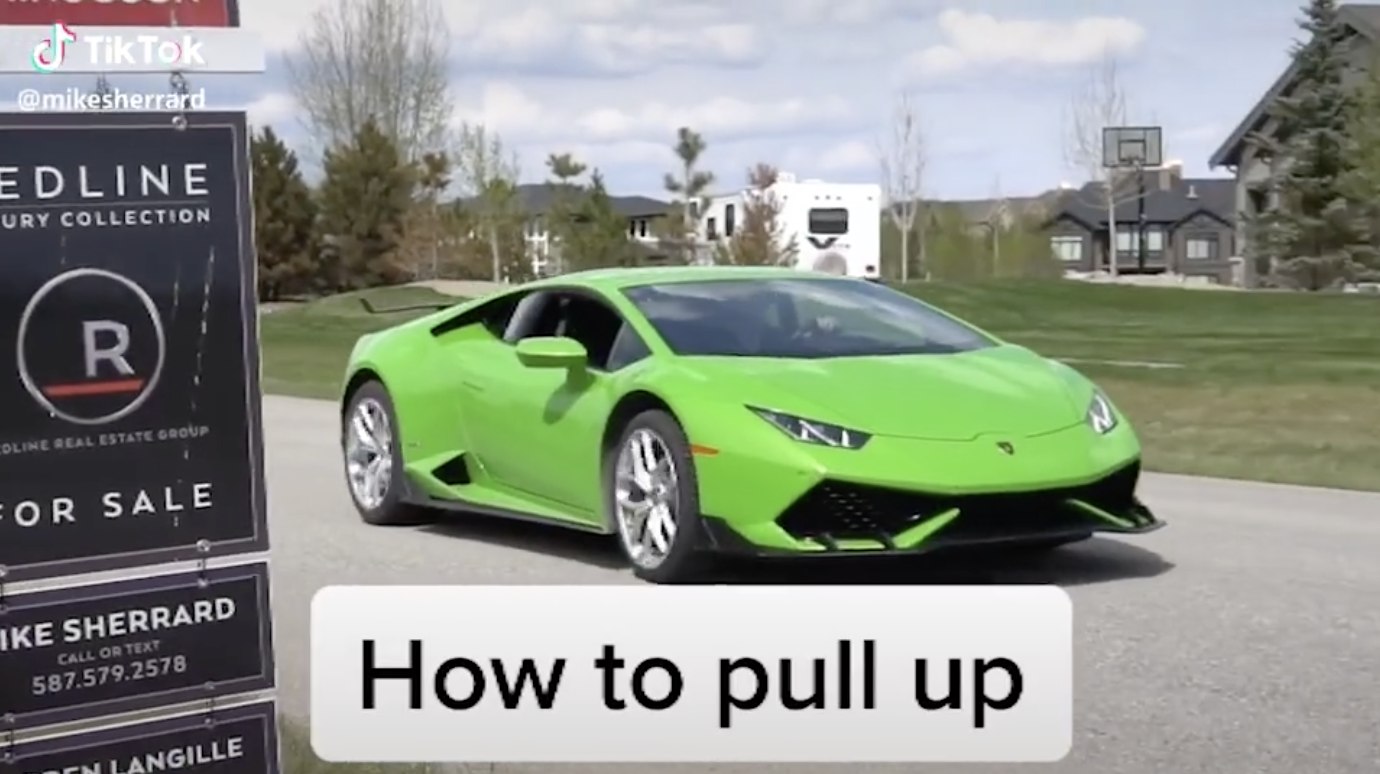 He has only been on Tik Tok for a couple of months, but Enrique Buenrostro, a Realtor with Coldwell Banker Realty, The Woodlands, said the app has already connected him with thousands of potential clients. He noted that his following on the social media platform, which largely consists of short videos that often involve dancing, singing, lip-synching, pets and lots of special effects, has grown faster than any other he's used.
Buenrostro kicked off his Tik Tok debut in March with a video tour of a $725,000 home that attracted 1.5 million viewers. He used the song "Ocean Eyes" by Billie Eilish as the soundtrack to the 14-second video.
Tik Tok is a good fit for Buenrostro whose client base is largely made up of 20-somethings. He takes his strategy a step further by carefully choosing hashtags that will make himself easier to find for potential clients. It's helped him distinguish himself in the market because so few agents are using Tik Tok, he said.
While demographics work to Buenrostro's favor, another Realtor using Tik Tok has an advantage in that he already shoots a lot of video for his listings. Lavar Harden, a Realtor with Harden Real Estate Group at eXp Realty, said putting some of that video on Tik Tok was an obvious transition. His videos were watched by more than 11,000 Tik Tok users after being on the app for two months, he said. His most popular video to date, a walk-through of a single-family home in Houston, captured more than 156,000 viewers.
Mike Sherrard, a real estate agent with eXp Realty in Calgary, Canada, who also creates real estate marketing videos, said the brand awareness Tik Tok creates for real estate professionals could have a long-term impact on their business.
"If you are a true entrepreneur, not just a Realtor, you look at the long-term play and delayed gratification," Sherrard said. Instead of just appealing to an older audience through Facebook, the younger demographic on Tik Tok could potentially "create the biggest brand awareness and client traction," he added.
He said in his YouTube video "How to use Tik Tok for real estate agents" that in just a few years the social media platform has attracted more than 500 million users worldwide.
"I think [Tik Tok] is eventually going to reach the point where you can market pretty strongly there, and that is going to be incredible for massive growth," he told Houston Agent.
Sherrard's most popular video has more than 140,000 views and features him and his business partner pulling up to a listing, both driving separate Lamborghinis, to the tune of DJ Khaled's "All I do is win."
Sherrard acknowledged that it might not immediately make sense to market your real estate business on Tik Tok because the demographic skews toward those too young to buy a home. "They might not be buying homes now, but you also want to be seen as sort of the cool, hip, fun Realtor in your city, and this is the demographic that in a couple of years are going to be buying," he said.
Sherrard also emphasized the importance of connecting with clients on a personal level. He said that, while Tik Tok isn't the only social media platform to offer video as an option, videos there often take a much more playful tone than those on other social media sites.
"It's simply forgiving and relatively unprofessional. As you saw, there's just a lot of people singing, being playful, being silly, comedic — they just don't care on that platform, which is really invigorating and relieving for us because on Instagram, Facebook, Youtube, our clients can actively search us on there and the expectation is that we're professional on there," he advised.
So what should real estate agents be posting on Tik Tok? Sherrard offered these tips:
Feature behind-the-scenes footage showing agents having fun and working on their business.
Offer teasers of highlight footage that give a snippet of longer videos about specific properties. "Chop up a video of [a property walk-through], put it on Tik Tok, add some text over the top, put a cool song that's trending …" Sherrard said.
Use trending hashtags."That is something that you should be diligently and actively leveraging. They're showing you exactly what other people want to see on the discovery page," he said.
Feature playful videos with kids and pets, because they almost always attract viewers.