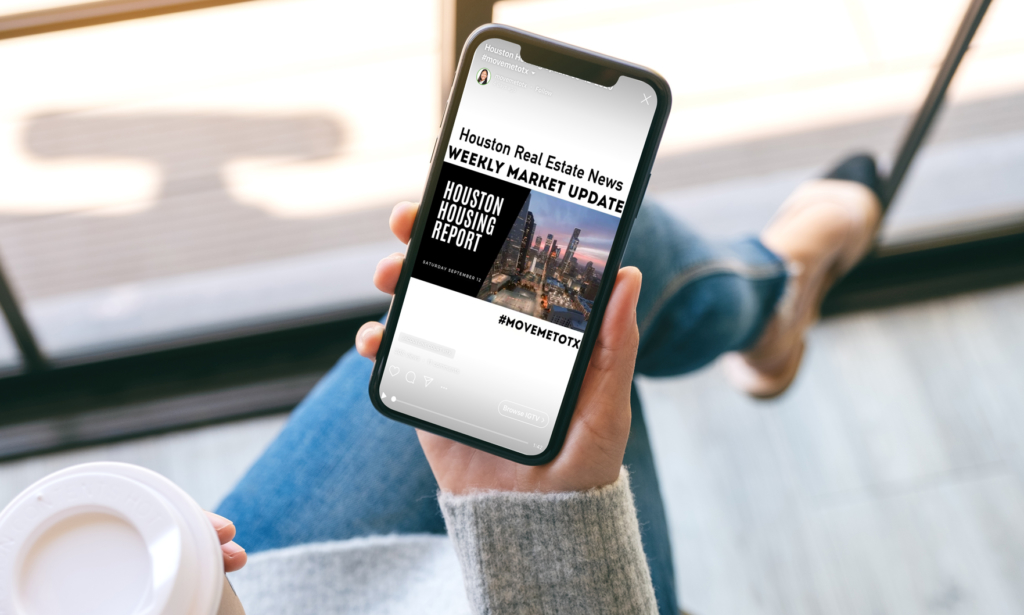 Most agents know how important it is to maintain connections and relationships in real estate, but they might not realize that right now, it's crucial. Not only are people craving human connection right now, they're looking for information to navigate through the pandemic and changing world.
With that in mind, three savvy Texas agents offer their tips and advice on connecting and building clients using social media.
Be a local expert
With nearly 10,000 followers on Instagram, Coldwell Banker Realty Agent Katie Day and her MoveMeToTx Team find that keeping it local is key.
Besides offering weekly market updates in their blogs, Day's team highlights Houston communities and interviews local business owners.
"Supporting our local community, now more than ever, is so important to us," Day told Houston Agent. "Our Neighborhood Spotlight posts allow us to shine a light on the wonderful and diverse businesses in our community and lets us share through our platforms that Houston is the best place to live."
According to Day, social media is not only an effective way to stay in touch with clients, but it's also an excellent way for agents to expand their reach. "My team and I are strongly positioning ourselves as valuable resources in real estate, which is why we consistently provide a variety of real estate updates and break down what's happening in the local market for our followers."
Entertain using video
With over 5.8K followers across Instagram and Facebook, Austin-based Coldwell Banker Agent Susanna Gentry taps into her marketing background to present watchable content that's equally informative and entertaining.
"I started my Facebook LIVE series in March due to the COVID lockdown and while it has been a learning process from the start, focusing on a strategy has been important in the development.," Gentry told Houston Agent. "I knew this would take time and dedication, so I wanted to use the most effective channel and format. I also knew that 85% of internet users are watching video content and I learned that live videos were ranking the highest on Facebook, so my weekly live series, "Monday Night Live", became the focus of my social media plan."
Gentry gets her ideas by pitching questions to her followers and her sphere, bringing in experts to offer insight into topics that are relevant to the current market.
"Inviting experienced professionals to speak on some of these topics provides a more conversational and interactive format and it also helps to expand the reach of the episode.," Gentry added. "Right now, over 80% of my business is coming from my Facebook and live series. For example, I did an episode on first-time homebuyers and a couple reached out to me for assistance in their search for a home, and I helped them to buy their first home."
Interact with clients
With some 3.600 followers across Instagram and Facebook, Jamie McMartin and the Jamie McMartin Group, the leading large team in Houston for Coldwell Banker, says social media must go beyond just promoting listings and sales, and instead become a means to engage followers in a way that showcases your expertise.
"We share recurring themes as part of our social media plan," McMartin told Houston Agent. We have Team Tuesdays which provides our team members with a spotlight on who they are, what they're areas of expertise are and what communities they serve. Our "Which One Wednesdays" is a fun poll in which we show different styles of home features or rooms and ask our followers to comment their favorite. These are some ways that we add a more casual and personal touch to our presence because we really value building relationships in our community."