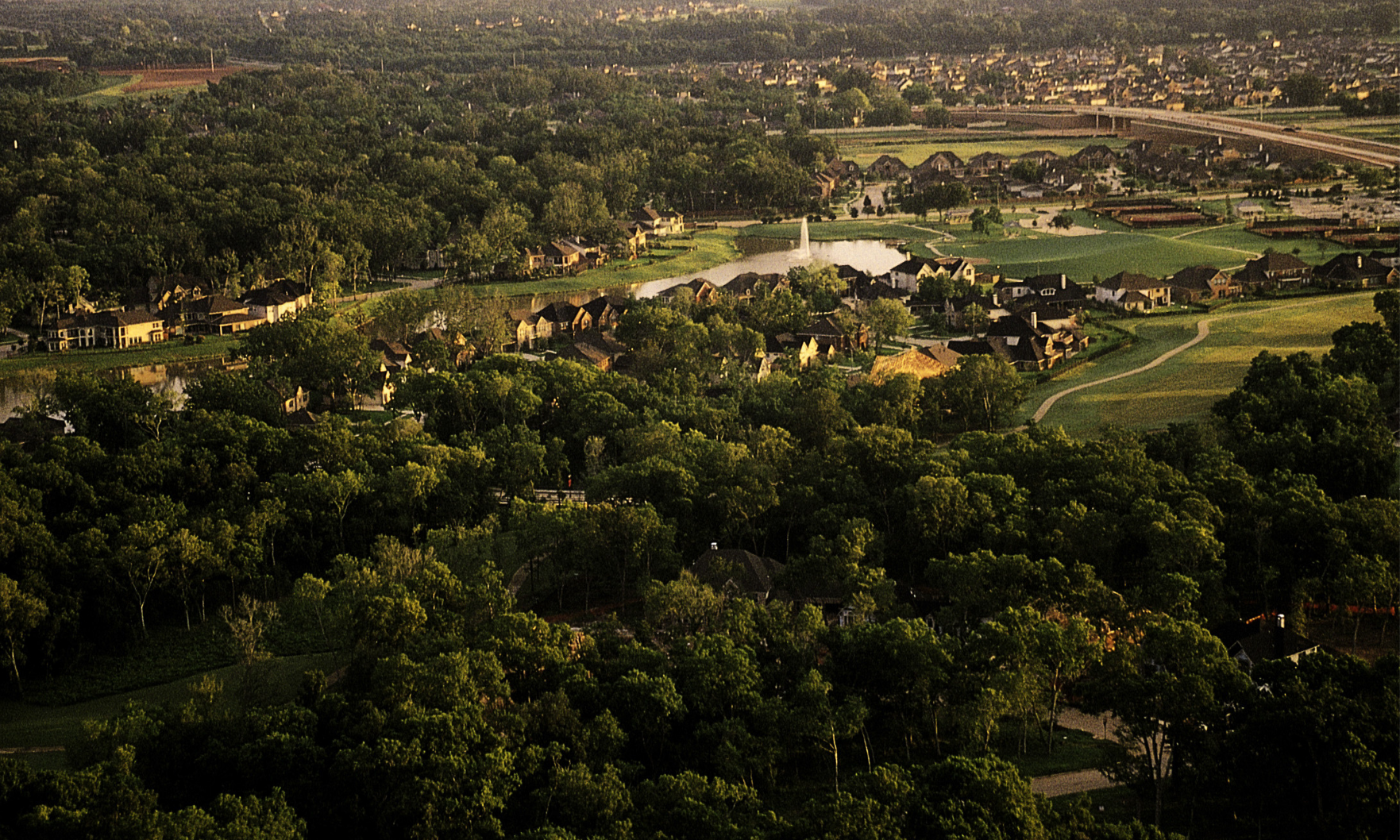 This year marks the 25th year of new home sales for Sienna, which was ranked among the nation's top-selling master-planned communities in January.
Sienna is tied for No. 24 by Robert Charles Lesser & Co. (RCLCO) and tied for No. 25 by John Burns Real Estate Consulting on their lists of the nation's 50 top-selling master-planned communities, with 646 new homes sold in the community last year, according to a press release.
In all, nearly 10,000 homes have been sold in Sienna during its 25-year history, a long stretch from where the community stood when Johnson Development purchased the land in 1995.
"Back then, Highway 6 was just a two-lane blacktop road," said Doug Goff, Johnson Development's chief marketing/business relations officer and Sienna's first general manager. "Now, it is a seven-lane thoroughfare and Sienna is home to approximately 37,000 people."
The community's founder, Larry Johnson, said in the release that his vision for Sienna was to make it "bigger and better than Silverlake," which he brought to market after the housing depression in the 1980s.
"Sienna is a first-class community," said David Jarvis, senior vice president of consulting for John Burns Real Estate Consulting. "I was involved with it from the very first neighborhood and have watched Johnson Development take Larry's vision to develop one of the greatest master-planned communities in the state."
Saving the trees
Realizing its treed landscape was one of Sienna's defining features, Johnson and his team prioritized tree preservation while developing the community in its early years, the release noted.
"We had several large trees estimated to be more than 100 years old, and we worked with arborists to design roads and commons areas that would give these trees the best chance for survival," Goff said.
Hundreds of trees were planted along Sienna Parkway, earning the community a Residential Development Project Award by the Texas Forest Service in 2002. At that time, Sienna had spent $250,000 on tree preservation, according to the release. As of 2020, an estimated 182,500 trees have been preserved in Sienna.
Premium on education
Sienna has devoted land to multiple schools within the community throughout its history. The first, Sienna Crossing, opened in 1997, followed by a second elementary school in 2004. Sienna's first on-site middle school welcomed students for the 2006-2007 school year, and Ridge Point High School opened three years later, in 2010.
Currently, Sienna is home to four elementary schools, two middle schools, a high school, numerous preschools and a K-12 private school. Fort Bend ISD's Elementary #54 is under construction, slated to open in fall 2023.
Fiber optic pioneers
Sienna was the first master-planned community in Houston to bring fiber optic cables directly to homes, the release said.
"Builders had to meet minimum wiring specifications that would allow residents to easily access the internet and be prepared for emerging technology," Goff recalled. "We continue to be a leader when it comes to technology-ready homes."
Ten residential sections, three new parks and hundreds of new homes are set to be built in the community in 2022.
"Charting the course of development over 25 years demonstrates how forward-thinking and agile the development team has been," Jarvis said in the release. "From having the forethought to bring fiber to homes when no one else is doing it to adding amenities that resonate with how people want to live today — that's what keeps Sienna a force in Houston's residential landscape after all of these years."