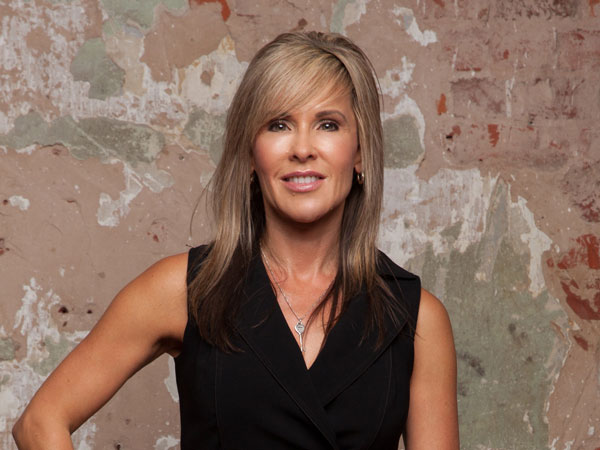 Monica Foster
Broker Associate and Team Leader of the Monica Foster Team
RE/MAX Space Center
Monica Foster is known for her commitment to Homes for Heroes program (she was their #1 Realtor Affiliate in Texas and #3 Nationwide in 2014), but the RE/MAX professional is something of a superwoman herself. Not only did she successfully transition from accounting to real estate in 2004, but she also made the bold decision to relocate from Dallas to the Space City in January 2008 just before the onset of the housing crisis. Obstacles like the recession, Hurricane Ike and NASA layoffs made building a business from the ground up in an unfamiliar market a daunting task, but Foster credits hard work, marketing talent and outstanding client relationships for her triumph in the face of tough odds. Her results speak for themselves: In 2014, the three-person Monica Foster Team executed 167 transactions and sold over $37 million in residential real estate. In fact, Foster led more than 80% of those transactions, personally closing 139 sales and purchases.
"I believe in a strong work ethic – you can't be successful in real estate without one – and I'm extremely self-motivated," she says when describing her approach to the business. Foster adds that her candid critique of both her and her team's performance enables them to keep pace with the industry's evolving trends and adapt as necessary. She finds that both buyers and sellers appreciate her deep knowledge of the field, as well as what she calls her "straight talk." That frankness means advising homeowners on changes needed to sell their home as well as helping purchasers understand the potential obstacles they may face when searching for the ideal property. "My clients select me because of excellent reviews and the designations I hold, such as in buying, selling, new construction and staging, so they expect that my knowledge and experience will help them achieve their real estate goals."
In fact, Foster holds 11 real estate designations and plans to earn more because she is a firm believer in continuing education. While she works closely with military personnel, educators, first responders and health care professionals through Homes for Heroes, she is increasingly serving luxury buyers and sellers too, thanks to a reputation for superior marketing and service. Foster's numerous accolades and awards include RE/MAX's distinguished Diamond Club (the highest yearly award a RE/MAX Agent can receive), Lifetime Achievement, Hall of Fame, Chairman's Club and Platinum Club awards, as well as the Five Star Professional award (Top 3% of Realtors) each year since 2013. She has also received two Houston Business Journal Top 25 Residential Real Estate Professional awards, ranks in the Top 25 of all RE/MAX Teams in Texas, and boasts Houston Association of Realtors Client Experience ratings that average 4.9 out of 5 stars based on nearly 400 surveys.
A firm believer in a healthy lifestyle, Foster works out regularly and hikes and mountain bikes when she can. In between her work and hobbies, she actively sponsors civic and charitable organizations like the Children's Miracle Network Hospitals, Clear Lake Area Chamber of Commerce New Teacher Luncheon, Communities in Schools Bay Area and Susan G. Komen. In addition, her willingness to share her real estate knowledge has garnered media placement in Forbes Magazine as well as appearances on Houston radio's "The Real Estate Rat Pack Show" and "Street Talk Live." Foster stands out among Realtors because, as she explains, "I walk the talk," and that has led to a stellar record of accomplishment.