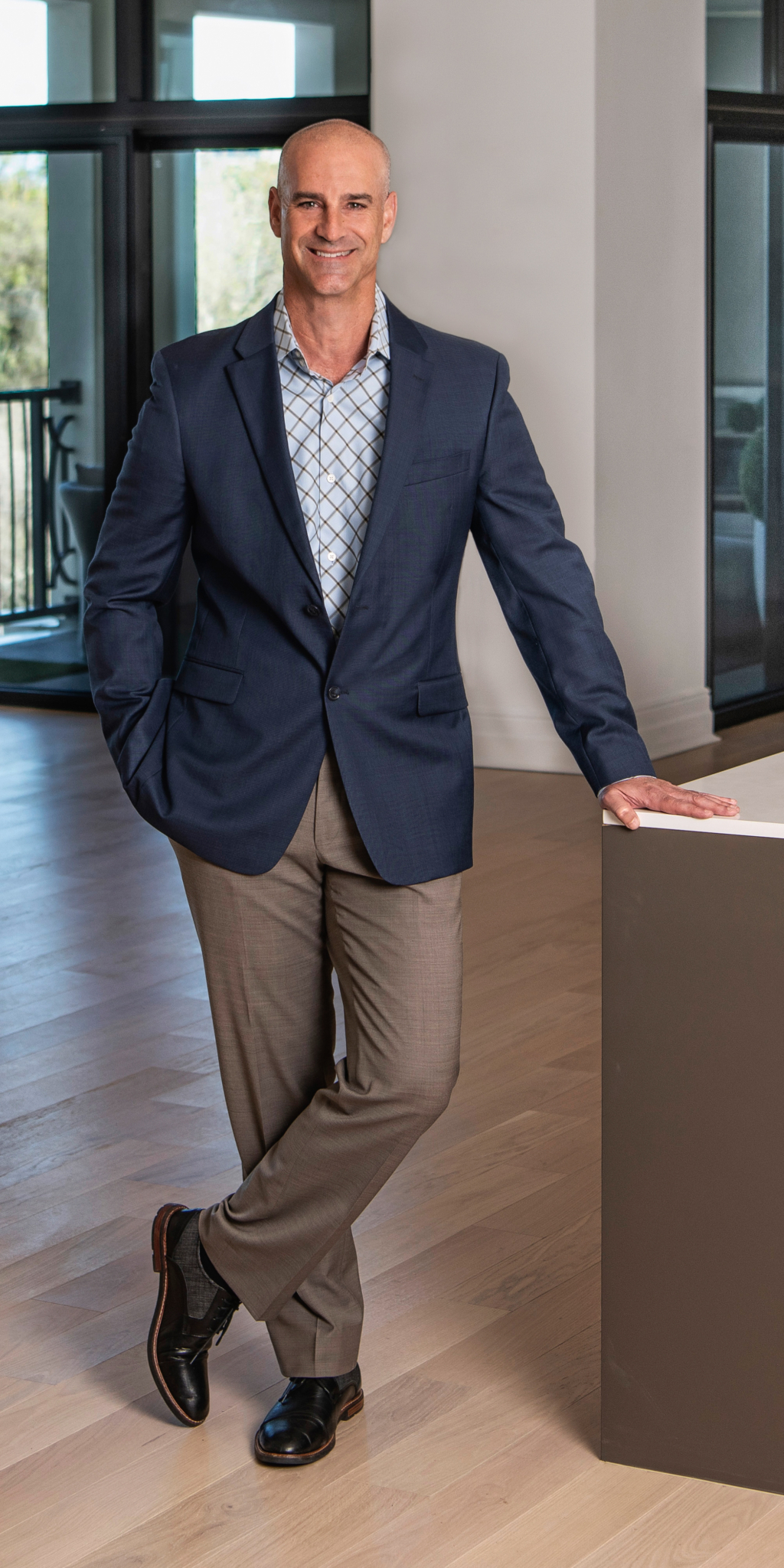 When purchasing his first home, Jack Vaughan went through the buying and lending process on his own, an experience he does not want to repeat. "Communication was terrible, and I was given incorrect information that almost led to the deal falling through," Vaughan remembers. "Working in an industry where every day is different and putting people into homes is very gratifying." Currently vice president of mortgage lending with Guaranteed Rate Affinity, Vaughan started his career in hotel management and later worked on the corporate side of the restaurant business. "What I loved about working in the hospitality industry was the constant interaction with people," he admits. That was 21 years ago.
Vaughan and his team focus on generating business and work toward the goal of providing smooth loan transactions. When meeting with prospective clients, he takes the time to listen to their needs in order to provide the best options. "The real estate and mortgage business requires a sense of urgency," he points out. "With limited housing inventories for many years now, it is a must to be on the top of my game at all times."
Described as having a professional business style, Vaughan also enjoys throwing some fun into the mix. "The process can be stressful enough, and I want to put my clients' minds at ease," he explains. While open communication and transparency are critical, staying fluent in the ever-changing lending guidelines is also important, Vaughan says. "I never over-promise on what I cannot deliver," he insists. "I am brutally honest, and I don't sugarcoat anything."
This past year, Vaughan reached a personal loan volume goal and attained President's Club status within the company. In his spare time, he enjoys playing golf and traveling with his family.
Guaranteed Rate, Inc. is a private corporation organized under the laws of the state of Delaware. It has no affiliation with the U.S. Department of Housing and Urban Development, the U.S. Department of Veterans Affairs, the U.S. Department of Agriculture or any other government agency.