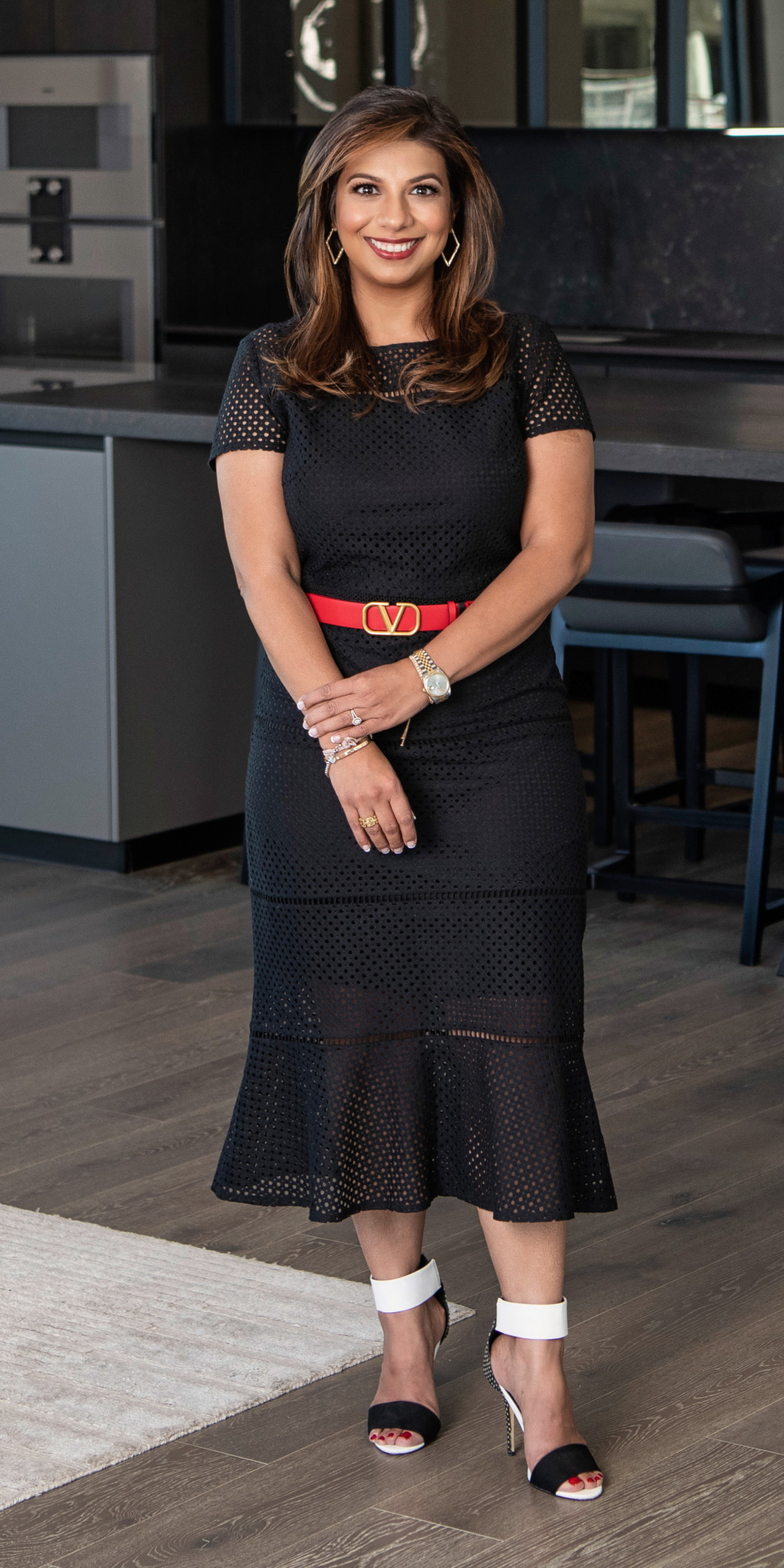 Possessing a bachelor's of architecture, Asrani worked in that field for a short period before transitioning into real estate. Given her knack for sales and design with an affinity for people, she felt being a Realtor would be the best career to bring it all together. To complement her creativity, Asrani takes a data-driven approach and pairs it with white-glove service to get her clients great results.
Asrani became well-versed in Bellaire, River Oaks, Heights, and West University through grit and the old-fashioned hustle of door-knocking. Serving all residential clients with a specialty in luxury real estate, she finds that her design background has benefited both her sellers and buyers. An active member of the Houston Association of Realtors, with service on several committees, she is known for her professionalism, patience and top-notch communication. This is likely why 92% of her business comes through referrals.
Asrani's team, the Asrani Group, was able to pivot during the pandemic and close more than $25 million in sales last year. Her business savvy has earned her several accolades on the local and national levels from 2009 onwards. She had a 10-year run in the top 1% of her office, and her team was named among the top 25 residential/luxury-home teams in 2015 by the Houston Business Journal. Her accomplishments further include graduation from the Texas Realtors Leadership Program in 2011 and service as a Texas Realtors PAC trustee since 2018. She also sits on the board of directors for both the Texas and National Association of Realtors.
Asrani and her husband welcomed their first child in 2019. Alongside work and parenthood, she and her husband completed the Houston Half Marathon and have participated in the MS150 charity bike ride. She enjoys activities that help her stay well-rounded outside of business, including community volunteerism, mentorship and Bollywood dancing.