The homeownership rate dropped to 66.4 percent in the first quarter, the lowest level since 1998, according to the Census Bureau. The rate is down from last year's 67.1 percent, and a single basis point dip from the previous quarter.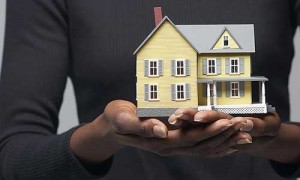 Paul Dales, senior economist at Capital Economics, told HousingWire.com the decline is "yet more evidence that Americans are now less able and less willing to buy a home." Subsequently, he expects increased demand for rental accommodation will boost returns in the residential rental market.
The Census Bureau estimated a total housing inventory of 131,009 units across the country in the quarter. The homeowner vacancy rate on these properties stayed level at 2.6 percent, the same as a year earlier. Homeownership varied across the U.S., peaking in the Midwest at 70.4 percent, with a low in the West at 60.9 percent.
While the homeownership rate across the country continues downward after the housing crash, a recent survey from Pew Research showed 81 percent of adults still believe buying a home is the best long-term investment a person can make, down only 3 percentage points from 1991.
Dales added that an "inevitable consequence of low demand and high supply is lower prices," and that home prices will fall by at least 5 percent this year.
According to HousingWire.com, the fall in the demand to buy has caused an increase in the demand for rented accommodation. Capital Economics says rental vacancy rate increased from 9.4 percent in the fourth quarter to 9.7 percent, and it remained below its long-run trend of 10 percent.