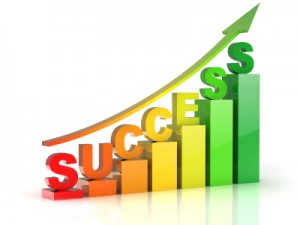 In this article, we'll outline five key things that top producing agents do to run a successful real estate sales business.
1. They have a "keep in touch" plan
Top producers have a plan in place to keep in touch with leads and past clients. They know that keeping in touch and staying "top of mind" is essential to building a referral-based business. They set their leads up on drip marketing programs. They send their clients a monthly e-newsletter. And they understand the importance of phone calls and face-to-face contact in building long-term relationships.
2. They are organized and proactive
Top producers place a priority on staying organized. They manage their active buyers and listings in one centralized place and utilize listing and closing activity plans (also known as "action plans") to ensure no detail falls through the cracks in the process of listing and closing a home.
They set up notifications and reminders and make use of calendars and task lists to ensure they're "on the ball." And of course, they never forget an important "keep in touch" activity because they have their communications plan scheduled and they're reminded on key dates.
3. They take a multi-channel communications approach
Top producers know that the right communications approach is multifaceted and needs to include a variety of channels, such as email, phone calls, face-to-face meetings and direct mail.
They also have a plan for how (and how often) they communicate with each group of people in their real estate database. For example, because direct mail can be costly, they'll send direct mail to only their best clients while they'll use other, more inexpensive means, such as email, for everyone else (their B-List and C-List). A strategic communications approach is necessary for running a smart, successful business.
4. They are in-tune with their business
Top producers have an acute understanding of the ins and outs of their business. They know exactly where their business is coming from. They know who their best clients are, how they're getting their referrals, and from whom. This gives them insight into what they should be investing more or less in from a marketing point of view.
5. They embrace technology
Top producers embrace technology; they don't resist it. They invest the needed time to learn how to use new technology tools and applications, and they take steps to integrate them into their business. They realize technology can help leaps and bounds in managing and growing a successful and highly profitable business.
You should note that a real estate contact management software is extremely important to any Realtor's business.
It makes it easy to schedule and execute a "keep in touch" plan (you don't even have to write marketing emails or an e-newsletter!). It keeps you organized by reminding you at the appropriate times and helps you manage your listings, showings and active buyers. And, it'll let you generate reports at the click of a button so you can get insight into where your business is coming from. It's a key element to everything I've been discussing throughout this article.
At the end of the day, top producing agents understand how to build strong and long-lasting relationships with their sphere of influence, have systems and tools around them to stay organized and are able to adapt to new technologies that have the potential to positively impact their business.
Matthew Collis is part of the Sales and Marketing Team at IXACT Contact Solutions Inc., a leading North American real estate CRM firm. In addition to overseeing many of IXACT Contact's key sales and marketing programs, Collis works with REALTORS to help them achieve their goals through effective contact management and relationship marketing. IXACT Contact is a Web-based real estate contact management and marketing system designed to help Realtors get more referrals and manage the transaction side of their business.