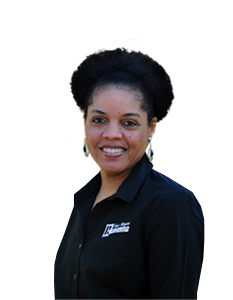 The real estate market is in full swing. Listing inventory in many areas can barely keep pace with buyer demand. Veteran agents who held on may be experiencing pre-slump activity. While newer agents and those who came in right before the downturn are getting a feel for what real estate is all about. Listing and selling.
This is great news for the market in general. But, could there be a downside? In a consumer satisfaction study conducted earlier this year by WAV Group for the Houston Association of Realtors, 63% of Houston real estate consumers surveyed said they want to be kept up to speed real-time on all facets of their real estate transaction. With everything agents have to do to manage transactions while keeping their pipelines full, things can fall through the cracks.
Implementing the right systems and tools can improve efficiency and client satisfaction. One way to manage client expectations is by using task lists to manage real estate transactions.
Task lists are simply checklists used by real estate agents, or their assistants, to manage each aspect of a transaction from client engagement through closing. They define how the agent interacts with the client and other closing parties. When combined with an online transaction management system, agents can reduce the risk of failed transactions and E&O exposure due to oversights.
Here are 8 ways to use task lists to manage transaction and close communication gaps:
Start by making a list of repetitive tasks that are required for every transaction. There are over 200 common tasks that can be itemized and grouped for each type of client engagement.
Create a task list for each different type of transactions. Start with prospect engagement, buyer action plan, listing marketing, listing management, and contract-to-closing. Additional lists can be added for special transactions (i.e. REO, short sale, etc.).
Set up task list templates in an online transaction management program or calendar tool. Creating templates makes it easy to assign task lists to new transactions. Once assigned the task list can be modified as needed.
Assign a timeline to each task as it should occur after a triggering event. The timeline can be established as part of the template. For example, send option period reminder 7 days after contract execution date.
Assign tasks to a specific closing party according to their role in the transaction. In an online transaction management program, all closing parties can be invited to a transaction via email. The task for scheduling an inspection can be assigned to the buyer's agent and the buyer. Ordering listing photographs could be assigned to an assistant.
Incorporate process checklists as "sub-tasks". When there are multiple steps to be executed for the completion of a task, additional checklists can be incorporated. For instance, a list of documents required for a closed transaction before it is submitted to the broker.
Set reminders based on timelines or other important dates. A reminder can be set for each task according to the timeline and emailed to the assigned party. This ensures no deadlines are missed. It is also a way to schedule regular communication with the client or other parties.
Monitor contract contingencies and due dates. Contingencies can be included as standard items in a task list. Reminders, or flags, can be setup for any applicable contingencies in a transaction.
Agents can customize task lists to meet their specific workflow needs. Using an online transaction management system is not a requirement, but at the very least an online calendar with reminders is recommended.
However, using task lists with an online transaction management systems not only allows for assigning tasks, due dates and reminders. Agents can grant access to a transaction to all closing parties to facilitate real-time updates, communication, as well as document sharing and storage. Overall, implementing a task-oriented transaction management system improves time management and communication, while reducing risk exposure.
About Toni Hogan
Toni Hogan is Realtor®, real estate business strategist, serial entrepreneur and creator of the free online 7-Day New Agent Bootcamp. She shows new, and not-so-new, real estate agents how to setup and run their real estate businesses like a business. Toni has worked with agents as a Real Estate Virtual Administrator, implementing systems and tools for efficient transaction management. Toni blogs regularly at Agent Success Coach.