Find out what real estate websites will work for you, and which features are worth your money.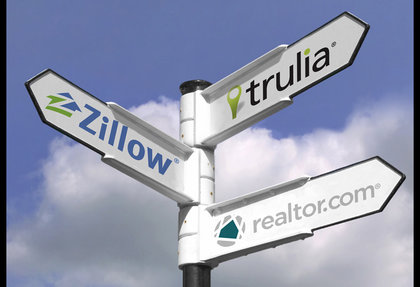 The February 2013 Issue of Inman News reported in January, Zillow.com had more than 44.19 million visits, Trulia.com had 33.70 million and Realtor.com had 29.32 million.
Which real estate websites bring the most value to Houston real estate agents? And how do you know if they're worth your money? Local agents weigh in on what to look for while exploring different sites.
The scoop on real estate websites
According to Realtor.org in December of 2012, visitors spent more than 265 million minutes searching homes on the site. In addition, the average visitor spends 27.5 minutes on the site and viewed 30 pages. Realtor.com also captured 975,000 unique visits from international consumers that same month.
Zillow, Trulia and Realtor.com are very popular websites amongst agents. But for the Houston area, most agents highly recommend using HAR.com.
"HAR.com is the best site for our area," Realtor Christi Borden of Better Homes and Gardens Gary Greene said. "It truly is the most accurate site a consumer can go to because that's where the information is generated. I think all the sites serve a purpose, and do what they do well. But if I'm looking for raw data, I'm going to go to the source."
All of the information on HAR.com is taken directly from the Houston Association of Realtors' database, and distributes it to all of the other real estate websites. The MLS is free when you pay your dues to be a member of HAR.
HAR.com has been said to have the most accurate data for the Houston area, and to be one of the most accurate MLS sites in the nation. However, it is important not to ignore syndication sites such as Zillow, Trulia and Realtor.com, because they offer a lot of different features that an MLS typically doesn't.