According to a national study, the median home in Harris County is priced at $130,000. This puts Harris County about a third of the way down the national list for median prices.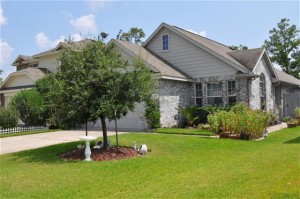 The median is the halfway mark; half of the homes are priced higher and half are priced lower.
The figures have been taken from the U.S. Census Bureau's American Community Survey by the Business Journals' On Numbers. This same study shows that 31 counties in the country have median home prices higher than $500,000. The On Numbers study looks at rankings in over 3,000 counties throughout Texas and the rest of the nation.
The most expensive of these counties is Nantucket County in Massachusetts, where the median home price is just over $1 million. Marin County in California is second, with a median of $880,000. The third highest median comes from Manhattan in New York, whose median falls at $800,400.
The median in Harris County puts it about a third of the way down the national list, at number 1,020.