Were reports of the McMansion's death greatly exaggerated? New Census Bureau data would seem to suggest so.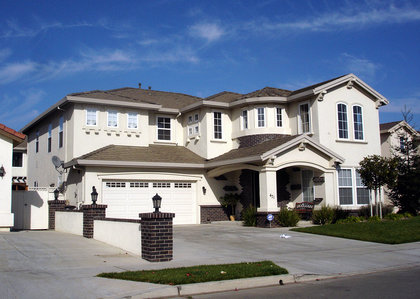 The housing downturn negatively impacted just about ever aspect of the housing market, though there was one impact of the downturn in which many delighted: the death of the McMansion. The McMansion, those big, unwieldy suburban homes that sprouted up all over the U.S. during the housing boom, seemed to be on the outs, with the Census Bureau reporting smaller and smaller new home sizes.
New Census Bureau data, though, has presented a wildly different portrait of the new home landscape, and it appears that reports of the McMansion's death may have been exaggerated.
McMansions Rise From the Dead
According to the latest Census Bureau numbers, which were conveniently collected by Catherine Rampell of the New York Times, the post-boom period of smaller home sizes appears to have been an aberration, as home sizes have picked up right where they left off in 2007:
From the early '80s to 2007, the median square footage of new single-family homes grew almost continuously, rising from 1,500 square feet to roughly 2,250 square feet.
Once the housing bubble popped, though, and new home construction declined, home sizes fell to their lowest median square footage since 2003, falling to a median of 2,100 square feet.
However, with new home construction picking up steam and consumer demand for housing soaring, median home size is back on the rise, and in 2012, the median square footage for new homes reached 2,306, the largest ever recorded by the Census Bureau.
Bigger and Bigger and Bigger?
The McMansion phenomenon, though, extends far beyond square footage. As Rampell pointed out, the Census Bureau also found that new homes in 2012 set new records for the number of bedrooms and bathrooms they featured.
In 2012, 41 percent of newly built homes had at least four bedrooms, which is the highest share on record; for comparisons sake, as late as 1987, only 20 percent of new homes featured that many bedrooms. Furthermore, 30 percent of new single-family homes in 2012 featured at least three bathrooms, also a new high and a considerable increase from 1987, when just over 10 percent of homes had three or more bathrooms.
There was one area of new construction that resisted the McMansion trend – the median square footage of multifamily units built for rent continued to decline in 2012, though the square footage of multifamily units built for sale has increased even more aggressively than that of single-family homes.
So despite what happened during the recession, it appears larger homes are now back in the mainstream.