July was a mighty good month for homebuilders, if the latest Housing Market Index from the National Association of Home Builders is any indicator.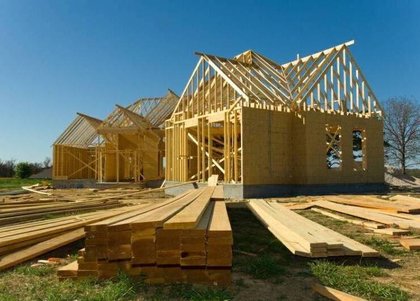 Builder confidence for newly built, single-family home market hit its highest mark in more than seven years in July, according to the latest National Association of Home Builders/Wells Fargo Housing Market Index.
For July, the Housing Market Index rose six points to 57, which is a 62 percent jump from where it was a year ago.
Housing Market Index Fireworks in July
Derived from a monthly survey that the NAHB has been conducting for 25 years, the Housing Market Index asks builders to rate their sentiments on a number of factors in homebuilding. Key details of the index included:
With the main index standing at 57, that means that more homebuilders see conditions as good than bad.

The component gauging current sales conditions rose five points to 60 – its highest level since early 2006.
Meanwhile, the component gauging sales expectations in the next six months gained seven points to 67, and the component gauging traffic of prospective buyers rose five points to 45 –  the strongest readings for each since late 2005.
And regionally, the situation was uniformly positive, with the Northeast rising four points to 40, the Midwest by eight points to 54, the South by five points to 50 and the West by three points to 51.
Rick Judson, the chairman of the NAHB, said the widespread nature of July's Housing Market Index was particularly promising.
"Today's report is particularly encouraging in that it shows improvement in builder confidence across every region as well as solid gains in current sales conditions, traffic of prospective buyers and sales expectations for the next six months," he said.
Interested in getting a better handle on how far the Housing Market Index has progressed in the last year? Check out our infographic below.