The nation's home prices continued to improve in July, with the latest Home Price Index from CoreLogic posting fantastic year-over-year numbers.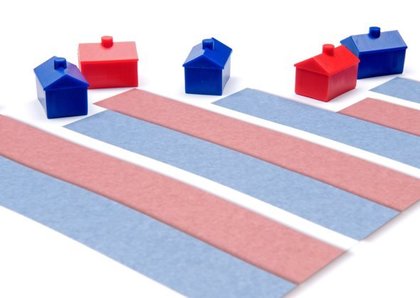 Home prices continued their double-digit performance in the CoreLogic Home Price Index, rising 12.4 percent year-over-year in July.
That marked the 17th straight month of yearly home price gains, and prices were even up on a monthly basis, rising 1.8 percent from June to July.
CoreLogic Home Price Index – Spotlighting the Recovery
National home prices are now just 17.6 percent below their April 2006 peak, and according to the CoreLogic Pending HPI, which combs through local MLS data to project next month's Home Price Index, prices will continue their ascent in August with an estimated increase of 12.3 percent yearly and 1.2 percent monthly.
After that point, though, home price gains will likely slow, explained Mark Fleming, the chief economist for CoreLogic.
"Looking ahead to the second half of the year, price growth is expected to slow as seasonal demand wanes and higher mortgage rates have a marginal impact on home purchase demand," Fleming said.
As far as how things are here in Houston and greater Texas, the situation could not be better. In Houston, home prices were up 11.13 percent year-over-year in July, while for Texas, prices were up 9.06 percent over the last 12 months, 3.72 percent over the last three months and 0.5 percent from June to July. And most remarkable of all, Texas set a new record high for its Home Price Index in July, making it one of only 10 states to have completely regained its footing after the housing downturn.
Interested in how the CoreLogic Home Price Index has progressed in the last year? Check out our ongoing infographic below, which we freshly updated with July's data.