This the fourth part in a 12-part series.
"Look the part."
"Dress for the job you want, not the job you have."
"Appearance is everything."
Each night, Simon plans his outfit for the next day. He thinks about every piece of his clothing. He picks cuff links and handkerchiefs that coordinate with each other and with his suit lining. He only wears brand names – right down to his socks. He crafts his hair like a professional baker ices a cake, with a combination of precision and skill.
His car is as polished as his Louis Vuitton shoes. He won't leave the house without trimming his nose hair and he uses his pomade to smooth his eyebrows and keep them in place throughout the day.
Simon is extremely image conscious and wants everyone to respect him and acknowledge his accomplishments. And while he lives in a big house and nice neighborhood, he is broke.
Simon is a hyper-professional.
The trouble with people with hyper-pro tendencies is that their extreme interest in how they appear to others can keep them from following their managing broker's instructions (they "know better") or from making the cold calls that will bring in more business (they're "beyond" that). Agents with hyper-pro tendencies can overcome this tendency (and earn more money) by asking for feedback about what really matters: their skills and sales process.
The most effective way for a person with hyper-pro tendencies to improve is to ask for feedback. Yep, that means you put yourself out there and open yourself up for some difficult conversations. Scary? Sure. Worthwhile? Absolutely. For someone who spends his or her entire career trying to look good, this can be daunting.
But in order to make the most successful career, you've got to get feedback. Ask your managing broker if he or she sees any areas for improvement. Send an anonymous questionnaire to team members. Introduce it by saying something like, "In my desire to constantly improve, I am in need of some help from you. If you could candidly answer the following questions, it will provide me with feedback and help me develop a strategy for my personal growth.
We don't get to "the best version of who we are" without eating some crow along the way. It's healthy. So ask for feedback from your managers and teammates.
---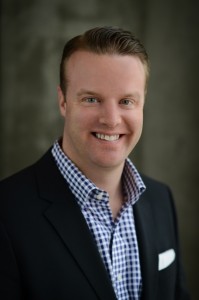 Jason Forrest is a sales trainer; management coach; member of the National Speakers Association's Million Dollar Speakers Group; and the author of three books, including his latest, Leadership Sales Coaching. One of Training magazine's Top Young Trainers of 2012, Jason is an expert at creating high-performance sales cultures through complete training programs. He incorporates experiential learning to increase sales, implement cultural accountability, and transform companies into sales organizations. In 2013, he won a Gold Stevie Award for Sales Training Leader of the Year.  "http://www.forrestpg.com/" www.forrestpg.com