This is part five in a 12-part series.
Stage fright isn't just about public speaking. It's also a form of call reluctance that plays itself out when agents and brokers are hesitant to promote their business in group settings. Such settings can range from icebreakers and group activities to speaking in front of conferences and trade shows.
Brokers with stage fright may prefer talking to teams in one-on-one environments, while agents with stage fright may shine in conversations with buyers, but be unable to get a sentence out in front of a group.
Stage fright also appears when an agent feels perfectly comfortable making cold calls…but only when they're alone. Ask them to come into the office to do a sales blitz is like asking them to sign away their firstborn child.
If you recognize any of these tendencies in yourself or in your team of agents, there is hope. Even Jason Alexander, who played Seinfeld's George Costanza, had to overcome stage fright. It doesn't have to stay that way.
Such fear is an enemy that must be conquered in order to live life to the fullest and to earn what you're worth. Overcoming fear is one of the great triumphs of the human spirit. It helps us to achieve a higher level of success and fulfillment in any endeavor.
To overcome, take small steps. First, accept (and pursue) opportunities to speak in front of groups. Next, remember that it's the information people are interested in. They're not worried about you and your presentation as much as they are in the information you're presenting. This gives you some perspective and takes you out of the feeling that you are the most important thing in that moment.
Think of it like a sale – you're there to create an experience for your prospect (or audience, in this case).
Most of all, remember that if you're not making mistakes, you're not trying hard enough.  You're not even engaging in life. Failing is a sign that you're trying. So go for it!
Sales reluctances are not character flaws; they're not even weaknesses. Rather, they're simply tendencies. This means that anyone who truly wants to overcome a sales reluctance can do it. It's important in order to raise the bar for your achievements and also to provide stronger leadership to your customers.
---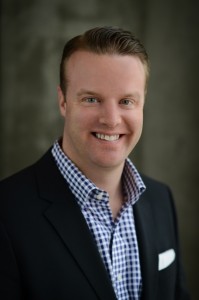 Jason Forrest is a sales trainer; management coach; member of the National Speakers Association's Million Dollar Speakers Group; and the author of three books, including his latest, Leadership Sales Coaching. One of Training magazine's Top Young Trainers of 2012, Jason is an expert at creating high-performance sales cultures through complete training programs. He incorporates experiential learning to increase sales, implement cultural accountability, and transform companies into sales organizations. In 2013, he won a Gold Stevie Award for Sales Training Leader of the Year.  "http://www.forrestpg.com/" www.forrestpg.com