This is Halloween, and cemeteries and gravestones are among the most quintessential images of the season. But year-round, how many transactions are near these arguably creepy areas?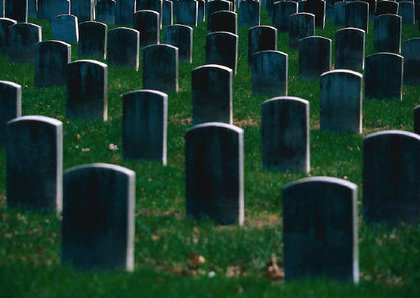 We associate many images with Halloween: witches, jack-o-lanterns, vampires, werewolves, and of course, copious amounts of candy.
Cemeteries are also a key image to the Halloween season, and as they often do, the clever folks at Redfin have released some fascinating data on how that most spooky of images relates to the housing market.
Cemeteries and Real Estate
For its research, Redfin looked at how listings located within 50 feet of a cemetery compared with listings located 100, 200, 500 and 1,000 yards away, and came to some interesting conclusions:
Unsurprisingly, there were not many transactions within 50 feet of cemeteries.
However, the median sale price of those 221 transactions – $235,000 – was actually higher than all of the other distances!
Similarly, the price per square foot for those sales came out to $162, which was also the highest.
One caveat, though, came in the form of time on market; at 48 days, homes within 50 feet of a cemetery took the longest to sell, compared with 41 days for homes at least 500 feet away.
To top it off, Redfin also took a look at the nation's most prominent housing markets, and not only compared how many listings those markets have within 100 yards of cemeteries, but also the median list price of those listings. What did Redfin uncover? See our graph below to find out: