The year of 2013 was a promising one for new residential construction, though there remains considerable room for improvement.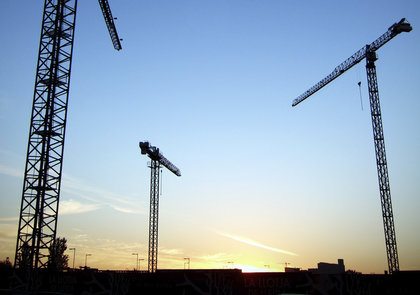 We'll start with the good news: housing starts in the U.S. were up 18.3 percent year-over-year in 2013 and building permits by 17.5 percent, according to year-end analysis by the Census Bureau.
Similarly, starts for December were up 1.6 percent year-over-year to a seasonally adjusted annual rate of 999,000, the second best reading since April 2008, while permits were up 4.6 percent.
Of course, this being the U.S. construction sector, there was still considerable nuance to such positive data, and we've boiled it down to six points:
1. Both housing starts and permits fell from their November totals, with permits down by 3.0 percent and starts by 9.8 percent; November's strong numbers, it seems, were an aberration.
2. Even though housing starts in 2013 were certainly positive, they were still historically low; in fact, if you exclude 2008-2012, they were the lowest since record keeping began in 1959.
3. Furthermore, housing starts in 2013, at 923,000, were still 38 percent below their long-term norm of 1.5 million.
4. Multifamily construction continues to lead the recovery, with multifamily starts making up 32 percent of all starts; that's the highest share since 1985, and the vast majority of those multifamily units are intended for rent.
5. Overall, multifamily is back to its 2006 levels, but single-family starts (which were still up 7.6 percent over 2012) are at half of 2006's levels.
6. And finally, though housing completions were up 10.7 percent in December and 17.4 percent over 2012 (to an estimated 762,000 units), that's not quite high enough to alleviate low housing inventory.
So, in conclusion – 2013 was a very promising year for new construction, but we still have much room for improvement.