Builder confidence had been on a tear through 2013, but it seems to have hit a road block in 2014.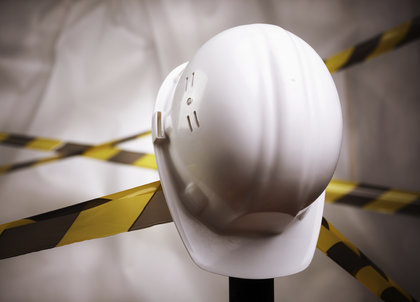 Builder confidence fell precipitously in February, according to the latest National Association of Home Builders/Wells Fargo Housing Market Index (HMI).
The index, which tracks builder confidence in the market for newly-built, single-family homes, fell 10 points from January to February down to a reading of 46; that's not only the lowest level for the index in a year, but it also brings it below the magical 50 threshold, which is when more builders see conditions as good than bad.
Through 2012 and 2013, the HMI had risen steadily, and had more than doubled in that time span.
Builder Confidence Falters in February
Derived from a monthly survey that NAHB has been conducting for 25 years, the HMI gauges builder perceptions of current single-family home sales and sales expectations for the next six months. In addition to the overall drop in the HMI, other survey results included:
Current sales conditions fell 11 points to 51, while the component gauging sales expectations in the next six months declined six points to 54.
Also, the component measuring buyer traffic dropped nine points to 31, which is ironic in light of the Mortgage Bankers Association's latest report on new home purchase contracts.
Regionally, the data was mixed: 

the West was unchanged at 63; the Midwest registered a one-point decline to 57; the South registered a three-point decline to 53; and the Northeast posted a four-point decline to 38.
Bad Weather + Building Costs = Low Confidence
The two biggest causes for the HMI decline, the NAHB said, were January's severe weather conditions in much of the U.S. and growing builder concerns on elements of the homebuilding process.
"Significant weather conditions across most of the country led to a decline in buyer traffic last month," said NAHB Chairman Kevin Kelly. "Builders also have additional concerns about meeting ongoing and future demand due to a shortage of lots and labor."
Stay tuned for a more detailed look at those builder concerns; meanwhile, see our graph below for an idea on how the HMI has progressed the last several years.