This is part 11 in a 12-part series.
"Ninety-two percent of consumers around the world say they trust earned media, such as word-of-mouth and recommendations from friends and family, above all other forms of advertising." —Nielsen
If all of your customers had confidence in you and your services before they even interacted with you, do you think you could sell more? The facts show that when you get referrals, that's exactly what happens. They are the fastest, most direct way to increase your sales and earnings. Referral aversion is a sales reluctance that causes agents to hold back from customers – either because they think they'll get referrals just by doing a good job or because they're uncomfortable asking.
Ask yourself:
Do I know how to ask for referrals?
Do I understand/believe in the added value to my business that asking for referrals can bring?
Do I ask for a referral from every client?
If you already know how to ask for referrals and understand the benefits, but aren't asking every customer, you have referral aversion. This commonly manifests itself as postponing the ask until the "right" time (which, incidentally, is unlikely to come).
If you don't already ask for a referral with every customer, consider why you don't. As usual, this sales reluctance stems from a belief system. If you're uncomfortable asking for referrals, then a part of you believes it's rude or lacking in class. To overcome this reluctance, change the way you think about it.
If you know you're offering a great service and you truly add value to your clients, then you must also believe you're doing your customers' friends a service by spreading the word and building your business. Recognize this: If you're already getting referrals that means people are validating that you're doing a great job. If you focus more on the value that you can offer other people, it'll make it easier to ask for referrals. When you are confident in what you offer, you can confidently ask if they know anyone else who is also considering putting their house on the market.
When they say yes, it gives you the opportunity to say something along the lines of: "Do you mind if you contact the Smiths? I'd like to give them the same service I gave you."
If you don't ask because you assume people will naturally refer you if you do a good job, then you need to know something: they won't. Often, your prospects will refer you only if you ask them to. Until you give them a reason to remember you, they'll be too busy focusing on their own lives to think of you when a conversation with a neighbor or coworker comes up. By asking for a referral, you're just planting the seed that will bloom when the relevant conversation/opportunity arises.
In order to be comfortable asking for referrals, another belief system that you must overcome is the idea that it's going to jeopardize the relationship with your current customer. This is another belief that you can overcome simply by changing the way you look at it.
By asking for a referral, you're giving your prospect the highest possible compliment. You're telling them that you've enjoyed working with them and want to build a business around people just like them. You may even want to say something like that explicitly – ensuring them that they are your ideal customer and you're sure they hang out with people just as fantastic as they are.
When you do overcome your thinking about it, you'll make more money and build a stronger business. As usual, overcoming this sales reluctance is just a matter of how you look at it. As Henry David Thoreau said: "It's not what you look at that matters, it's what you see."
---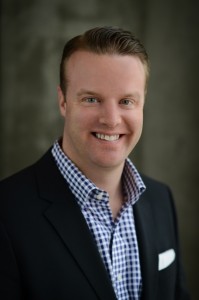 Jason Forrest is a sales trainer; management coach; member of the National Speakers Association's Million Dollar Speakers Group; and the author of three books, including his latest, "Leadership Sales Coaching." One of Training magazine's Top Young Trainers of 2012, Jason is an expert at creating high-performance sales cultures through complete training programs. He incorporates experiential learning to increase sales, implement cultural accountability, and transform companies into sales organizations. In 2013, he won a Gold Stevie Award for Sales Training Leader of the Year.