Foreclosures sidelines millions of consumers from the housing game, but many are now returning to the fray.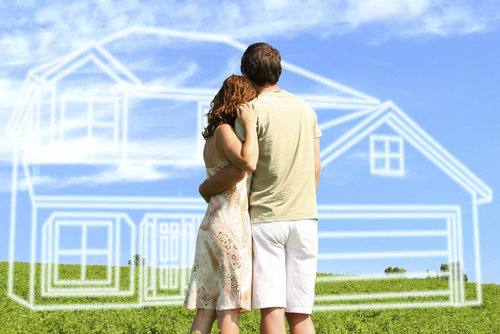 More than five million American families underwent foreclosure proceedings from 2007 to 2014, but new research suggests that many of them – the tune of hundreds of thousands – may soon be returning to the homeownership fray.
According to Fair Isaac Corp., which is responsible for the ubiquitous FICO score, of the 910,000 consumers who underwent foreclosure proceedings between Oct. 2007 and Oct. 2008 (based on their credit scores), roughly 264,400 had adequately repaired their credit by Oct. 2014, and that number could rise to 645,600 by the end of 2015.
"The dark shadow of the foreclosure crisis is finally beginning to fade," said Mark Zandi, chief economist at Moody's Analytics, in a Wall Street Journal article on the research. "That should be a positive for single-family housing and, by extension, for the broader economy."
The Boomerang Effect
"Boomerang buyers," as they've been dubbed, are normally able to return to homeownership seven years after the start of their foreclosure proceedings, and their ranks are growing. According to the Journal, in Oct. 2010, just 4.4 percent of foreclosed consumers had credit scores of at least 680; by Oct. 2012, that percentage had risen to 6.2, and by last October, it had nearly doubled to 12 (or 109,000 consumers).
Of course, that is for consumers looking for prime conventional financing. Via the FHA, foreclosed borrowers can obtain financing three years after their proceedings conclude, and in rare circumstances, in as little as one year. According to analysis by Moody's, around 1.2 million foreclosed borrowers are now past that three-year threshold.
Here Comes Trouble?
Of course, not everyone is jumping on the boomerang buyer bandwagon. Stu Feldstein, the president at SMR Research Corp., fears that boomerang buyers will spur another round of bad loans, which will inevitably lead to another cycle of costly foreclosures. "Because people who have previously gone through a foreclosure," the Journal summarizes, "are more likely to do so again."
And already, there has been a pronounced shift in borrowing. LoanDepot LLC, one of the FHA's biggest lenders, reported that formerly foreclosed consumers now make up 25 percent of its loan volume.
Anthony Hsieh, the chief executive of loanDepot LLC, said that lower mortgage fees and greater credit accessibility have allowed those consumers to take out loans, after high credit score standards prohibited them from buying.
"The difference is, they can actually get approved," Hsieh said.