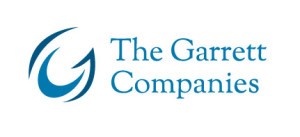 The Garrett Cos. has announced plans to build a multifamily luxury apartment complex alongside the West Lake Houston Parkway as a part of a deal brokered between The Garrett Cos. and Rampart.
The Garrett Cos purchased 17.7 acres of undeveloped land north of Lakeshore Elementary School for a new garden-style apartment project. It is also north of Generation Park, a large mixed-use development.
Tom Dosch, a transaction manager with ARA Newmark who helped broker the deal between The Garrett Cos. and Rampart, discussed the change Generation Park brings to land development in a recent interview with the Houston Business Journal: "Historically, it's been more difficult to develop on the east side of Interstate 45, but that's going to change with all the growth with Generation Park, which is bringing in a lot of jobs."
FMC Technologies Inc, a Houston-based oil and gas equipment company, plans to consolidate its operations within Generation Park and is expected to move at least 1,400 employees to the business park in 2016, further fueling residential demand.