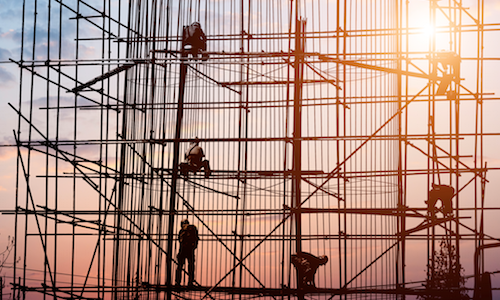 The building situation is approaching dire for the lower end of Houston's market, but as with several markets around the country, luxury sales are up, which means more higher end building. According to the Houston Association of Realtors, in July, properties priced above $500,000 "showed particularly strong sales volumes."
Capitalizing on the city's swelling luxury market, and a 7.3 percent increase in July condominium sales, Sugar Land-based Sims Luxury Builders is developing two luxury condo towers – Riva at the Park and Aurora.
Riva at the Park – Sims broke ground on this new tower on Aug. 14 at 331 D'Amico St. One mile west of the downtown Central Business District, the 10-story high-rise will offer views of the nearby Buffalo Bayou Park. Current designs for the building are much different than the initial plans set forth in September, when Sims CEO Chris Sims first revealed the project. At the time, Riva at the Park was intended to be a seven-story, 22 unit building. The design now allows for 29 units. The floor plans range in size from 2,108 to 3,572 square feet, with each including at least two bedrooms and two and a half bathrooms. Prices will start at $800,000 and top out at $1.6 million.
The building is expected to be finished by summer 2016.
Aurora – First reported by the Houston Chronicle, Sims' Aurora development will again feature luxury units, but these condos will cost residents as much as $5 million.
Planned for 4906 Tilbury Drive in Uptown, the 16-story, 40-unit tower will sit on an acre of land currently being bought by the company, said the Chronicle. The majority of the units (36) will vary between 3,400 and 4,000 square feet, and be priced between $2 million and $2.6 million. But the tower will include four 6,000-plus square foot penthouses priced from $4 million to $5 million.
For now, the builder is designing the future tower and taking reservations for units, but Sims told the Chronicle construction won't start until half the units are spoken for.