Commuters waste dozens of hours and thousands of dollars due to Houston's traffic problems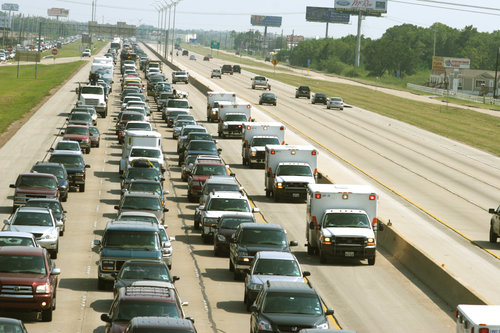 Houston is home to many things: lovely bayous; a rich, vibrant economy; and, according to new research, some of the worst, most expensive traffic in the U.S.
The latest study from Texas A&M's Transportation Institute found that Houston has the ninth-worst traffic congestion in the country, with the average Houstonian wasting 61 hours a year in gridlock, and accruing an additional $1,490 in commuting expenses; despite its No. 9 ranking, that commuting expensive is the sixth highest in the country (and only $1 behind fifth-place Seattle).
Traffic Congestion in America
Nationwide, commuters waste a total of 6.9 billion hours behind the wheel. That comes out to an average of 42 hours, up from just 18 in 1982.
Traffic is also worsening in more cities, as the economy improves and more workers hit the road. From 2013 to 2014, traffic congestion intensified in 95 of the nation's 100 largest cities, up from 61 from 2012 to 2013.
Here are the top 10 from Texas A&M's report:
| City | Wasted Commuter Hours | Additional Commuter Expense |
| --- | --- | --- |
| 1. Washington, D.C. | 82 | $1,834 |
| 2. Los Angeles/Long Beach/Anaheim | 80 | $1,711 |
| 3. San Francisco/Oakland | 78 | $1,675 |
| 4. New York/Newark | 74 | $1,739 |
| 5. San Jose | 67 | $1,422 |
| 6. Boston | 64 | $1,388 |
| 7. Seattle | 63 | $1,491 |
| 8. Chicago | 61 | $1,445 |
| 9. Houston | 61 | $1,490 |
| 10. Riverside/San Bernardino | 57 | $1,316 |