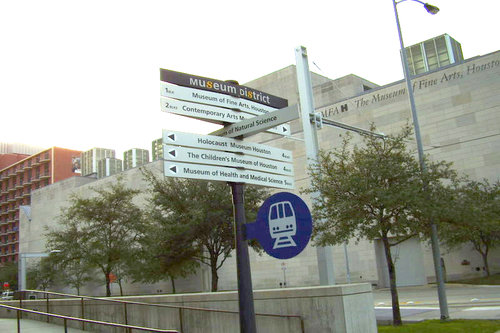 Excelsior Land Co. Inc, a Houston-based company associated with eye surgeon Paul Michael Mann, submitted a plat record to the city of Houston for a soon-to-be-announced project for a mixed-use building with a high-rise component, according to public records.
The project is planned to be situated on two city blocks bordered by Fannin Street, Wichita Avenue, Main Street and Southmore Avenue in the Museum District, according to the plat record. The Mann Eye Institute and Laser Center, an ophthalmology clinic at 5115 Main St, currently occupies the 2.4-acre site.
The plat record, which is scheduled to go before the Houston Planning Commission on April 14, calls for Palm Avenue, a street located between the two city blocks, to be closed off, as well as for the blocks to be considered one redevelopment site.
The plat record was filed by Vernon G. Henry and Associates Inc. on behalf of Excelsior Land. According to the Houston Business Journal, the project is set to be designed by Philip Johnson / Alan Richie Architects. Marko Dasigenis, principal of architecture firm, told the Journal that the project is going to be a great addition to the city, but it's too early to discuss any details.