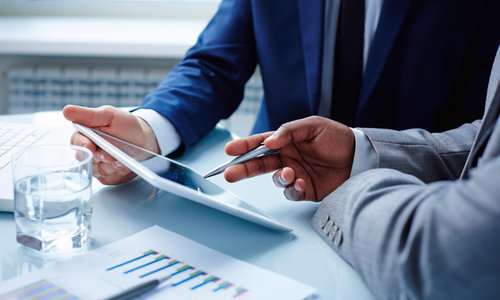 Managing brokers have many responsibilities, but perhaps the most important is that of recruiting new, productive agents for their office.
Here are three strategies the best managing brokers use to recruit top agents:
1. Keeping Their Clients Happy – One big way that managing brokers differ from sales agents is in their clientele, although their ultimate aims are identical. Whereas agents service consumers looking to buy and sell real estate – and then rely on referrals from those past clients to fuel their business – managing brokers service the agents, and a managing broker's skill in serving their clientele will play a big role in their recruiting efforts; after all, happy employees urge their friends and family to seek employment with their company, and agents are no different.
2. Building Supportive Systems – The most successful recruiters, from Google in the tech sphere to Wall Street firms in finance, thrive because of their superior infrastructures. Employees who work there are treated to built-in, unique systems that support their efforts, and as a result, the companies develop a supportive, employee-friendly reputation that fuels their recruitment initiatives. The best managing brokers understand the power of that reputation, and develop similar systems for their offices.
3. Being Tech Savvy – Technology has transformed real estate over the last 20 years, with buying, selling, marketing, and yes, recruitment all undergoing radical changes. Real estate agents now expect their brokerages to provide robust, cutting-edge technology to support their business, and it is the managing broker's responsibility to demonstrate their brokerage's tech offerings to prospective agents. From mobile to electronic documentation, the best managing brokers know how to use their brokerage's technology to illustrate how advanced their brokerage is – and how an agent's business would benefit as a result.