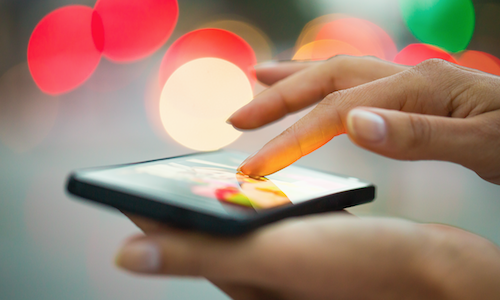 Most adults in Houston have a smartphone. And now, thanks to Reliant, many don't have to worry about them dying while they're out and about. Or as a real estate professional might put it, Reliant has given agents another selling point.
In the last five years, the number of U.S. adults who own smartphones has nearly doubled to 68 percent, according to the Pew Research Center. For those earning more than $75,000 a year, that figure jumps to nearly 90 percent. The technology is so ubiquitous it's hard to find a person anywhere who isn't sending a text, or listening to music, or making a call, or catching Pokemon.
Houston's local energy supplier, Reliant, has taken a step in pushing the city to the forefront of tech integration by installing a series of NRG Go Portable Power stations that will allow residents to rent mobile phone chargers.
The details
"Each power pack is entirely portable and comes with everything you need to stay charged, so no additional cables or outlets are required," wrote Elizabeth Killinger, president of NRG Retail and Reliant.
An official announcement from Reliant confirmed that the charging technology is compatible with "all iPhone 4 and later models, as well as most Android devices."
Killinger explained that the stations would work much along the same lines as the city's bike-sharing programs, and will run renters $3 per day. However, for Reliant customers, the first day will be free.
At the moment, there are nearly four dozen stations throughout Houston, with clusters being found inside the 610 Loop and Katy.