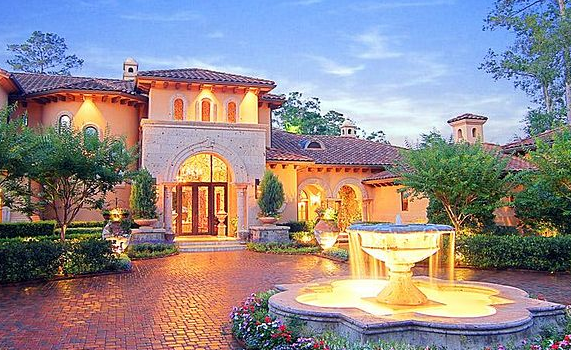 Located about 30 miles north of Houston along I-45, The Woodlands, a master-planned community built in 1974, is one of state's most favored cities. Houstonia magazine once called it one of Greater Houston's hottest neighborhoods. In 2014, NerdWallet named The Woodlands as the best Texas city for young families. And last year, it was the ranked the No. 1 "best place to live" in Texas. So when it came to finding things buyers like about the MPC, it wasn't tough.
1. Green space is a priority – The Woodlands is no misnomer; the area is covered in trees. Green space has always been a priority for the MPC, and beyond incorporating trees and green space into residential neighborhoods and golf courses (of which there are seven), the area is also rife with parkland. Throughout the whole of The Woodlands, there are 127 parks, lakes and ponds, and combined they offer nearly 200 miles of hike and bike paths, and countless spots for birdwatching, picnicking and fishing.
---
---
2. High-ranking schools – Education in The Woodlands is a major attraction, as it caters to students at all grade levels, from preschool to graduate studies. Both Zillow and GreatSchools.org give high marks to the city's educational institutions, and the township itself applauds the local Conroe, Tomball and Magnolia Independent School Districts for having "low student-teacher ratios, plus programs for gifted and talented students as well as special needs students, vocational and advanced science programs."
3. Economy weathering oil slump – Like most of Greater Houston, The Woodlands lost a bit of its economic luster last year when the price of oil failed to rebound from it's Oct. 2014 plummet. Jobs were lost and companies were hurt, but the city survived, and its diverse economy is proving resilient. The Woodlands is still home to dozens of major employers who, combined, provide thousands of jobs. At a recent panel hosted by the Houston Business Journal, Gil Staley, CEO of The Woodlands Area Economic Development Partnership, said that despite losses, the partnership anticipates job growth to soon resume. "We think it's coming back next year," she said. The Partnership's most recent unemployment figures put The Woodlands-area rate at 2.9 percent.
4. Still transforming – Last week, it was revealed that The Woodlands is nearing a total buildout. As it stands, there are about 1,000 single-family home lots left to build. Developers aren't worried, though. Instead, they're changing strategies and planning more high-density projects like Hughes Landing, which blend office, living and retail space into what amounts to micro neighborhoods. There are already plans to build a 23-story luxury condo tower at Waterway Square.
---
Photo Credit: Woodlands Realty professionals, Creative Commons Attribution-Share Alike 3.0 Unported, https://commons.wikimedia.org/wiki/File:The_best_house_in_the_Woodlands_Texas.jpg