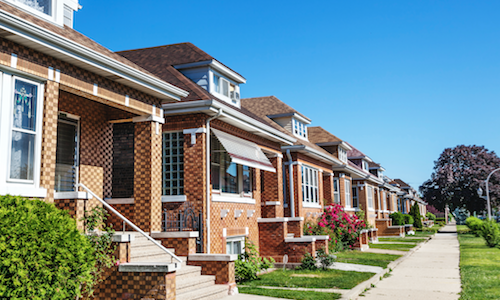 In a new ranking from online real estate marketplace Ten-X, Houston is named as one of the top 50 single-home markets in the country.
Basing its analysis on "current and forecasted housing fundamentals," such as home price and sales growth, Ten-X found that markets vary wildly throughout the country.
"This quarter's report is a strong reminder of how uneven the housing recovery has been, with strong performance by cities in the South, Southeast, West and Pacific Northwest, and much weaker trends in the Northeast and Midwest," said Rick Sharga, executive vice president with Ten-X.
One of the strongest southern markets has been Houston, which Ten-X ranked the No. 42 single-family market nationwide.
To see how the city compares to other market, check out our table below:
| Rank | Market |
| --- | --- |
| 1 | Fort Lauderdale |
| 2 | Palm Beach County |
| 3 | Tampa |
| 4 | Orlando |
| 5 | Las Vegas |
| 6 | Phoenix |
| 7 | Seattle |
| 8 | Nashville |
| 9 | Dallas |
| 10 | Jacksonville |
| 11 | Denver |
| 12 | Portland |
| 13 | Oakland |
| 14 | Atlanta |
| 15 | Columbus |
| 16 | Raleigh |
| 17 | San Francisco |
| 18 | San Jose |
| 19 | Miami |
| 20 | Boston |
| 21 | Austin |
| 22 | San Diego |
| 23 | Charlotte |
| 24 | Salt Lake City |
| 25 | DC |
| 26 | Riverside |
| 27 | Los Angeles |
| 28 | Indianapolis |
| 29 | Sacramento |
| 30 | Minneapolis |
| 31 | Fort Worth |
| 32 | Orange County |
| 33 | San Antonio |
| 34 | Kansas City |
| 35 | Detroit |
| 36 | Pittsburgh |
| 37 | Cincinnati |
| 38 | Milwaukee |
| 39 | Northern Virginia |
| 40 | St. Louis |
| 41 | Suburban Maryland |
| 42 | Houston |
| 43 | Memphis |
| 44 | Philadelphia |
| 45 | Long Island |
| 46 | Northern New Jersey |
| 47 | Chicago |
| 48 | Cleveland |
| 49 | Central New Jersey |
| 50 | Baltimore |